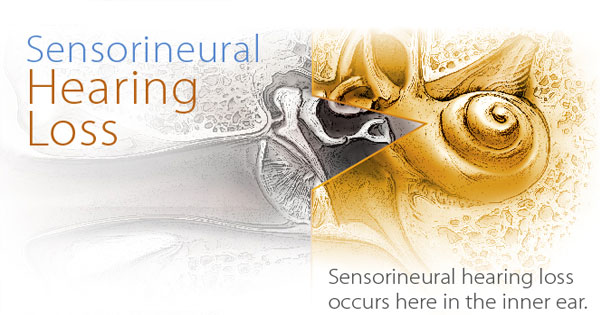 After eye, ear is the most delicate part of our body, that not only gives you hearing power, but it gives you the earth's most pleasant sounds that can tune and turned up your mind and soul. With latest survey, it looks like we are damaging our delicate part, survey says one it eight people over the age of 12 have hearing loss in both ears. We are here to discuss more about these hearing losses.
There are mainly two types of hearing loss – Conductive and Sensorineural Hearing Loss. Conductive hearing loss – where the damage is in middle ear – ear drum or ossicles, whereas Sensorineural Hearing Loss – where the harm is in inner ear – in between cochlea or hearing nerve.
Here we will discuss more about Sensorineural Hearing Loss and its Symptoms – It is a type of hearing loss or deafness, in which the main damage occur in cochlea and vestibulocochlear nerve of the brain. A more elaboration you can get it from this awesome video :  Sensorineural Hearing Loss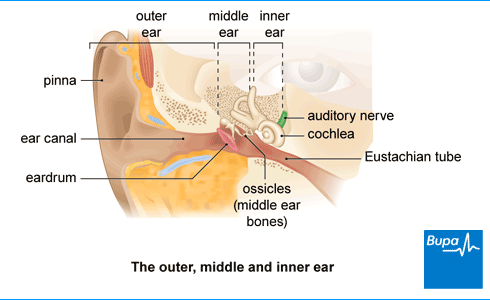 Sensorineural Hearing Loss Symptoms:
1) You can get problem or confusion while listening two men conversation.
2) You get problem in hearing in more turbulent areas.
3) Every time you get ringing and buzzing sound in the ears.
4) Sometimes, it is easier to hear men's voice, but harder to hear women's voices.
5) Itching in the ears.
6) Can't recognize the high pitch and low pitch voice.
7) Problem in hearing, when there is a background noise.
These are some of its cause due to which you can affect with Sensorineural Hearing Loss:Â 
1) Noise : According to recent reports from NIDCD, between the age of 20 and 69 suffer from noise-induced hearing loss NIHL). NIHL can be caused by exposure of sounds louder than 85 decibels over a period of time.
2) Diseases and Infections : With the recent development, there are severe danger of viral infections, such as measles, scarlet fever and mumps can cause this Sensorineural Hearing Loss.
3) Tumors : Tumors are also the main reason specially the benign tumors can cause this hearing loss, that affects the auditory system and an abnormal skin growth in the middle ear.
4) Head Trauma : A fracture in the temporal bone can also cause the Sensorineural hearing loss, as the trauma can rattle nerves of the auditory system.
5) Medicine and Drugs : By using certain medicines and drugs over a long period, you certainly get this hearing loss.
6) Age : Hearing loss is one of the most aging problem, people around 65-75 get into this problem, every one in three people in the age between 65-75 are affected by this loss and certainly there is no way to reduce this number.