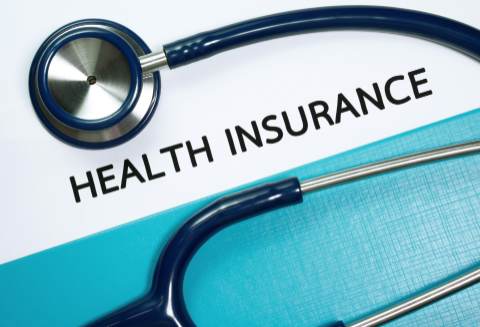 Securing the needs of your family is mandatory. Along with that, your health should be your priority too. In order to ensure the protection of both the parties, health insurance is a necessity as it provides coverage in times of sickness. Availing a health insurance policy will offer financial support for any medical emergency. Therefore, before purchasing a family health insurance, consider these following things mentioned below:
List of things to consider before buying health insurance:
1. Understand your family history
Before opting for health insurance plans, especially for a family, understand their needs. Consider not only the age of each family member but also their medical background, if any. If they have any pre-existing diseases, then keep those in mind while purchasing a family health insurance policy.
2. Learn the different types
Typically, there are numerous types of options available in health insurance plans. There are policies for individuals, families, senior citizens, and so forth. Therefore, see to it that you pick the right type of health insurance policy based on your requirements. Investment in the policy without your comfort and needs kept in mind is considered worthless.
3. Make an early investment
A majority of people wait until the last minute of an emergency to invest in health insurance. However, this is absolutely wrong since you don't want to deal with the commotion in case of medical exigency. Therefore, make an investment in a policy at a very early stage of life as it allows you with two major benefits. It not only allows low payments of premiums but also makes provision for comprehensive coverage.
4. Consider the waiting period
A waiting period does not allow an individual with coverage in the initial years of the policy if you are suffering from any pre-existing diseases. Therefore, it is important to consider the waiting period of health insurance plans before investing in it. The best way to avoid a long waiting period is by investing in health insurance at an early stage of your life.
5. Purchase the right policy
Buying the right policy might end up being a task if you fail to understand your insurance requirements. If not known how to figure out the best one for you, then it might end up being a worthless piece of paper for you. While a salaried individual will be provided with a policy by his workplace, an entrepreneur needs to have comprehensive coverage to protect himself and his family.
6. Consider network hospitals
Typically, a health insurance policy has numerous tie-ups with different hospitals. These hospitals and insurance companies have a strong base of networking in order to provide its customers with the best. Therefore, opt for these network hospitals in order to utilize the benefits of cashless hospitalization.
7. Look for a maternity cover
A maternity cover is important for every family. If you're planning to extend your family, then a maternity cover becomes a basic need of that family. It helps to cover not only the pregnancy costs but also the hospital bills. However, before opting for a maternity cover, consider the following things like its waiting period, sub-limit, and exclusions.
8. Assess the renewal procedure
Every health insurance policy ideally offers a renewal procedure after its expiry. Therefore, invest in a plan that makes provision for a lifelong renewal since age is not a barrier while doing so. When you purchase health insurance for senior citizens in your family, then see to it that you consider the lifelong renewal factor of the policy.
9. Look for a cumulative bonus
When the policyholder doesn't make any claims for a longer duration of time, then a cumulative bonus gets automatically added to his sum assured. Addition of a cumulative bonus is typically done by your insurance company to your sum assured. Therefore, before investing in health insurance, confirm the process to enjoy its benefits to the fullest.
Now that you know what to look for in a health insurance policy before making an investment, see to it that you have all these points covered. In case you think that these points are still not enough, then it's advisable to directly talk to a professional for the details. Additionally, read the terms and conditions of the policy or testimonials of the customers who have opted for the same policy that you're looking for.