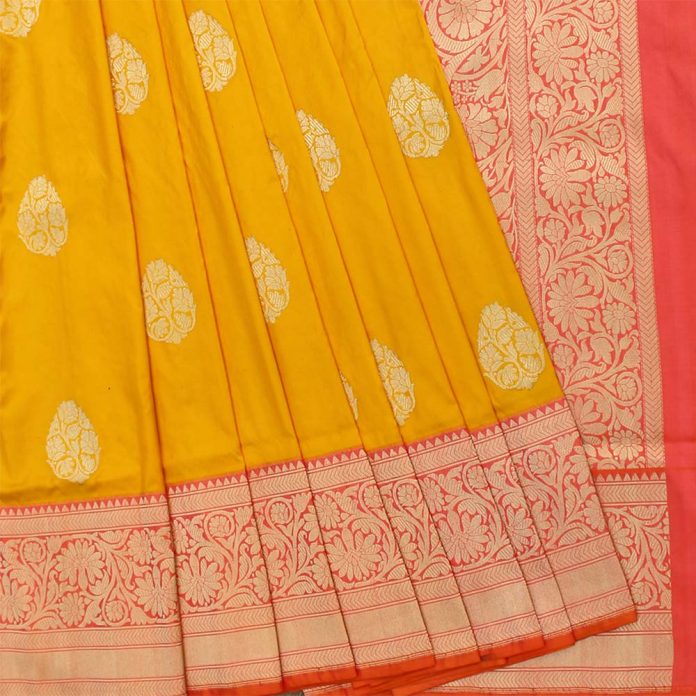 Sarees are every woman's ultimate piece of clothing that she can carry on both formal and traditional occasions. Every saree fanatic must surely have different types of sarees in her wardrobe. But among all those sarees, banarasi sarees are a timeless beauty that a woman cannot do without.
Banarasi sarees ooze appeal, and they are so classy that they will never go out of style. Whether you have a wedding, a reception, puja or any traditional occasion to attend, you can be the most stylish person in an authentic banarasi saree.
Yes, there are many sellers who are selling fake banarasi sarees. But if the customer is well-versed with banarasi sarees, they won't be tricked by the seller. If you want to go shopping this wedding season, make sure to buy a banarasi saree because you can be assured that they will never go out of style.
But before you make your purchase, you must be able to identify them so that the seller doesn't trick you into buying a fake one. If you want to know how you can recognise authentic banarasi sarees, here is your guide.
Check the cost: Pure banarasi sarees are made from pure silk, which is why they will be expensive. The weaving process is very laborious, and a lot of time is consumed to make a single saree. Considering these factors, banarasi sarees are very expensive. So, if you come across one that's really cheap, be careful because that can be a fake one.
Check out the design: A banarasi saree is characterised by the intricate details or designs on it. Banarasi sarees feature Mughal-inspired motifs such as domak, amru and ambi. Floral and foliage motifs such as kalga and bel in the zari are also ways to identify this particular type of saree. Remember, these motifs are not present in duplicate banarasi sarees.
Check the pallu: The quickest way you can identify a banarasi saree is by looking at the pallu. The pallu of the drape which falls over your shoulder should feature six to eight inches of plain silk, which will pass the saree as an original banarasi one.
Reverse the saree: When you go to buy a banarasi saree, reverse the saree to check for floats between the grids of warps and wefts. Only a hand-woven original piece will feature these warps and wefts because a machine fails to replicate it.
Check for pin marks: Check the pin marks, which are usually found on the selvage of the saree, to fix a handloom saree to the loom.
Ask for authentication certificate: Ask the seller for a certificate of authorised use of the Silk Mart Logo. Always insist on this certificate when you're at the store buying a banarasi saree.
With these tips kept in mind, you can buy a banarasi saree from a saree store near you. Even if you're buying it online, make sure to keep this guide in mind. You can check for the motifs by zooming on the image. Drape yourself in the beautiful nine yards of grace.