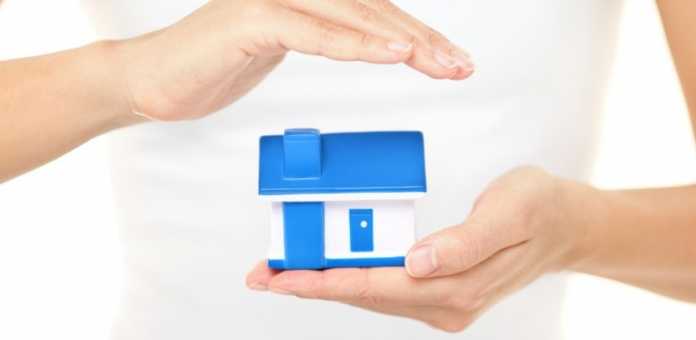 Owning a home is a major financial decision and an aspiration for many Indians. However, people tend to back out from investing in a house mainly because the repayment of home loan, by way of EMIs and principal, extend over 10-20 years. In such a long-time frame, it is quite possible that one may face financial difficulty due to unfortunate events like death of the policyholder or loss of regular income due to disability. Therefore, instead of landing in a soup and defaulting on your home loan, it is best to avail home loan insurance in advance. Mortgage insurance would repay the outstanding loan amount due by the insured in the event of a sudden financial loss.
In this article, we shall discuss the benefits and features of a home loan insurance in details.
Benefits of home loan insurance:
Financial protection to the family: The bereaved family members would not have to face the huge financial burden of repayment of the pending housing loan.
Continued possession: Generally, in case of a default on the loan, the financial lender takes possession of or sells the property to recover the dues. A home loan protection plan would ensure that the family members are not left high and dry, and without a roof over their heads. The insurer would rise to the occasion and repay the remaining loan amount to the lender. Thus, the family can continue to reside in their house.
Peace of mind: The decision to buy a house is once in a lifetime investment, involving huge quantum of funds. Thus, once the borrower avails a home loan insurance policy, he or she would not have to worry about losing ownership of the home, even in the event of being unable to repay the housing loan for a short duration. This is huge relief to the insured and his or her family.
Features of mortgage insurance:
Tax benefit: The insured can avail tax deduction under Section 80C of the IT Act on the premium payment.
There is no danger of physical loss or confiscation of the house property at any point of time.
Wide coverage: The policy offers various riders to cover diverse situations like terminal or critical illness, accidental death, loss of regular income for 3-6 months, partial disability or fully handicapped.
 Life cover: Many plans offer life insurance as an added benefit, equal to the outstanding loan amount. This feature expires upon full repayment of existing home loan.
Preferential interest rates: Home loan lenders might allow housing loan with attractive interest rates and favourable terms and conditions to insured individuals. This is because the lender's financial risk is reduced due to the mortgage cover.
The home loan protection lapses in case of loan balance transfer, prepayment and restructuring of the housing loan.
Home loan cover, though not mandatory, is fast becoming a necessity, considering the huge monetary sum involved, coupled with life's uncertainties. However, it all boils down to individual choice and preference of the home loan borrower. One may or may not use home loan insurance, but the consequence of losing one's prized possession i.e. one's home in case of being unable to repay the full amount is far more disastrous. So, protect your home, secure your family' future and find your peace of mind with home loan protection insurance plan.