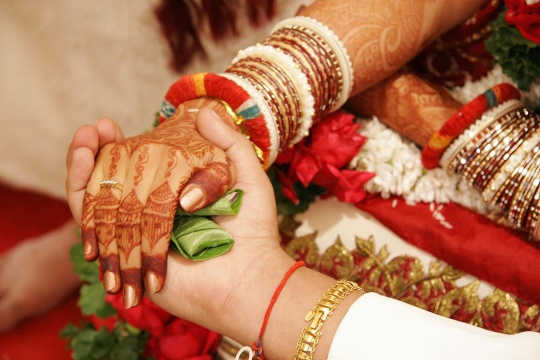 7 Designer Blouses for this Wedding Season
Hey, lovely ladies. As the wedding season is already started and we all are planning to look best. Today here I am going to share some very good collection of Designer Blouses for this wedding season. It will add more stars to your sarees. Check this out.
1. Multi Colour Designer Blouse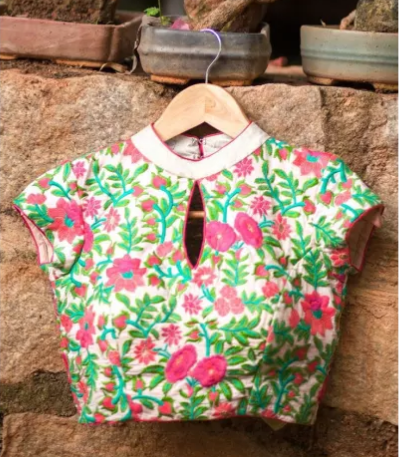 Look at this beautiful multi colour designer blouse. It has very pretty colours pink, white, light green. High neck pattern makes this blouse perfect for this wedding season. Click here to Buy.
2. Pink and Golden Unstitched Blouse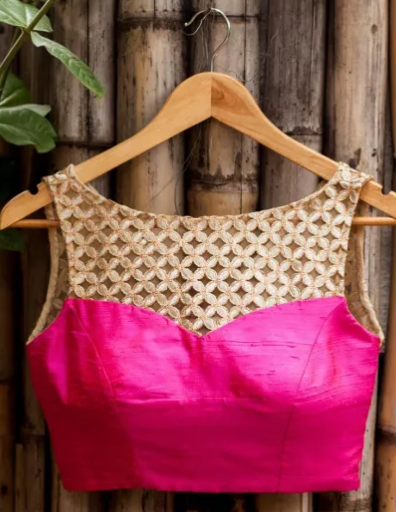 Look at this Sleeveless hot pink and golden blouse. Perfect for the wedding season. Click here to Buy.
3. Golden Net Blouse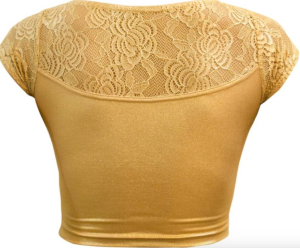 This one is every green fashion. Golden colour goes well with any other colour. You can wear this with any of your sarees. This one is ready to wear blouse. Material is Shimmer Lycra fits perfect as per your body size. Click here to Buy.
4. Semi-Stitched Blouse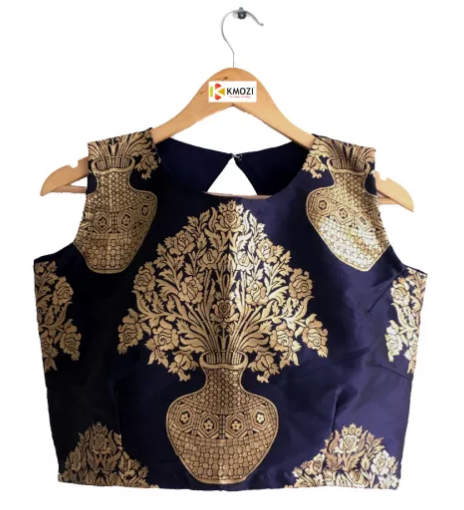 Fusion Style Semi Stitched Blouse. Traditional material in western style. If you want to look stylish in this wedding season then this Navy Blue designer blouse is perfect for you. Click here to Buy.
5. Black Silk Blouse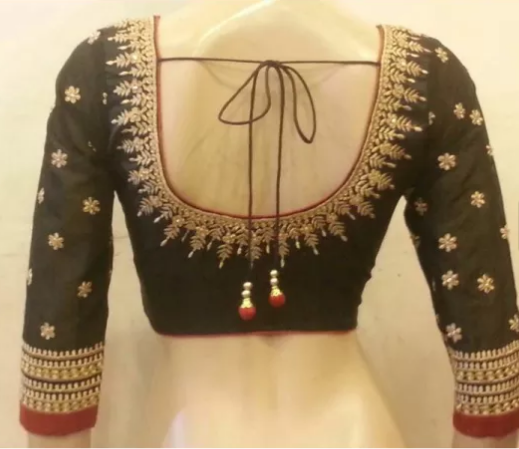 Black Silk Blouse with traditional design. Golden colour work makes it more beautiful. This is it, perfect for wedding. Black looks always good. Click here to Buy.
6.Red Round Neck Blouses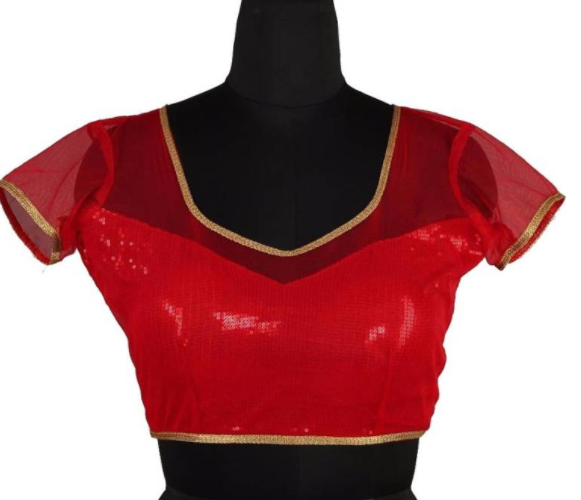 It looks like Chamak Chalo Style. Do you remember that Ra-one Movie song? Kareena Kapoor in that Red Saree and Blouse. If you want to follow her look then go for this Blouse. Click here to Buy.
7. Maroon Raw Silk Un Stitched Blouse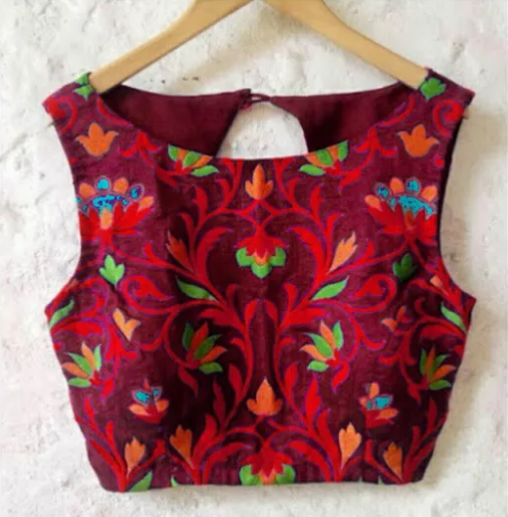 Simple and Sober Maroonun stitched Blouse. It is a designer piece, very stylish. It has multi colour work in it. Looks awesome with plain Saree. Click here to Buy.