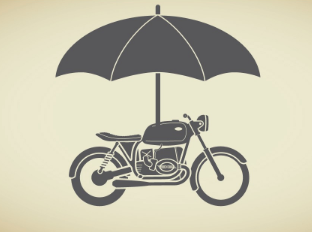 A Comprehensive Walkthrough on Two-Wheeler Insurance
Nowadays, owning a two-wheeler has become essential as it is a convenient mode of traveling anywhere. However, to ensure that your bike is protected and that you don't face any untoward financial burden, it is wise to purchase a two wheeler insurance policy.
The types of policies
It's upon you whether to purchase a third-party insurance policy for two-wheelers or a comprehensive policy. A third-party policy will cover damages caused to the third-party whereas a comprehensive policy insures own damage as well as third-party damage.
When you cause an accident, it becomes necessary to pay for the damage you've caused to the third-party's property or person. A third party insurance for bike covers all legal liabilities arising from such events. It is also mandatory to purchase as per the Motor Vehicles Act, 1988. To keep the roads safer, the Supreme Court has stated that 'if you buy a new bike, you must insure it with at least a third-party insurance for 5 years straight'. 
On the other hand, a comprehensive plan covers own damage along with third-party damage. Also, you can enhance your existing cover by purchasing add-on covers. You will have to pay a little extra premium for each add-on that you choose, but you stand to derive a lot of benefits from purchasing them.
You can opt from the various add-ons available such as Zero Depreciation, Engine Protector, Lock & Key Replacement, 24×7 Roadside Assistance, Accident Shield, and Consumables Expense cover. Each one offers different benefits.
Remember to not purchase unnecessary add-ons as they add up to your premium amount. For e.g., if you are someone who travels frequently, then you should opt for 24×7 Roadside Assistance. Nobody would want to get stuck in the middle of nowhere or a situation wherein their bike stops working. With this add-on, you can contact your insurance provider anytime and this service will be provided to you, no matter where you are.
Not only this, coverage is provided even for damages caused due to natural calamities as well, i.e. floods, earthquakes, landslides, etc., and man-made calamities such as vandalism, riots, strikes, etc.
Make it a point to read the policy documents carefully when you're purchasing the two wheeler insurance policy to understand what the policy covers and does not cover.
Here are a few common examples that are included as well as excluded from the insurance policy:
Inclusions
In case of bike theft, the Insured Declared Value (IDV) will be paid by the insurance provider
With a comprehensive cover, damages caused due to man-made or natural calamities like earthquake, floods, riots, strikes, etc., will be covered along with third-party liability
You can also incorporate add-on covers to your base comprehensive policy
Exclusions
If you drive under the influence of alcohol or drugs and cause damage, coverage won't be offered
Damages caused as a result of practicing illegal activities
If found driving without a valid license.
You need to compulsorily pay premiums to keep your policy active or it will lapse. Even today, people don't take this seriously and ignore paying their bike insurance premium. In case your policy lapses, you will have to purchase motor insurance again. If you don't have a policy in the first place, you should go and buy one without delay.
To purchase an insurance policy, you can visit the insurance company's website and fill in the necessary details. Make sure you provide accurate information and documentation. This won't take more than 5 minutes and you can do it from the comfort of your home.