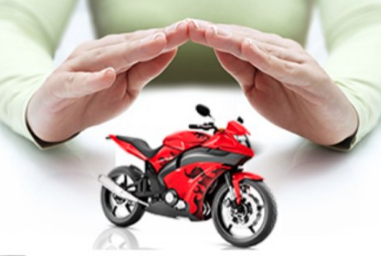 What Are the Perks of Buying Long-Term Two-Wheeler Insurance?
It is mandatory to have your bike insured with a two wheeler insurance third party policy at least. The increasing number of accidents have made it even more necessary to stay protected no matter what. A bike insurance policy acts as a great financial backup and saves you from spending from your pocket. Even though it is compulsory to have every vehicle insured, there are people who do not have an insurance policy for their two-wheelers.
One of the many reasons people avoid buying an insurance policy is due to misinformation about premiums. Another reason is that they want to avoid the hassle of two wheeler insurance renewal. If you do not renew your bike insurance policy on time, it will lapse and you might have to apply for a new policy all over again. Purchasing the policy once again involves redoing the formalities, not to mention going through the tiresome process of inspection. For this, you would need to take your two-wheeler to a garage.
To save yourself from two wheeler insurance renewal every year, many general insurance companies have come up with long-term two-wheeler insurance plans that offer you coverage for three years. Additionally, as stated by the Supreme Court, every new two-wheeler must have a third party insurance policy for 5 years compulsorily.
Let us now look into the reasons why having a long-term insurance plan is beneficial:
Provides a sense of security
If some accident takes place with your uninsured bike, or worse, a lapsed insurance policy, the insurance company won't provide you with the cover. You will have to entail huge financial costs to repair damages as well as face legal implications since it is mandatory to have a basic two wheeler insurance third party policy as per the Motor Vehicles Act, 1988. However, if you purchase a long-term policy instead, you know you'll be secured for an extended time without the policy lapsing.
Simple process to switch policies
If your current long-term insurance policy isn't optimal anymore, you can even cancel the plan any time during the policy period and switch your insurance provider. However, you must purchase a new insurance policy and make sure it is activated before cancelling the old one. You will receive a pro-rated refund of the premium paid to the original insurer, based on the terms and conditions.
Benefit of convenience
If you don't want to face the hassle of renewing your policy every year or you're someone who often forgets important dates, then simply go for the more convenient way, i.e. purchase a long term two wheeler insurance policy.
Other monetary benefits
You might receive monetary benefits when you purchase a long-term two wheeler insurance policy. Also, premium rate for third-party insurance is fixed, this helps you save on premium expense in the long run.
You can cancel your existing policy, but you must have a valid third-party insurance policy to replace the same. The insurance company will need it to process your request. Also, ask your current insurance provider to provide you with a no-claim bonus (NCB) certificate, i.e. if you haven't made any claims in your policy term. Since NCB can be transferred from insurer to insurer, it will help you avail a concession on the premium amount for the new policy.