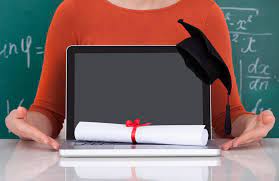 B2B lead generation can sometimes be challenging due to lack of resources, difficulty in identifying the right target markets and quality prospects, not having the right tool to automate tasks, and more. If you are a business who is searching for prospects online and want to make a stand in the UK, we have got an interesting tool that can help you. If you want to know more about it, please keep on reading.
Check Out D&B Hoovers
Dun & Bradstreet is the top global provider of B2B data, analytics, insights and AI-driven platforms that enables companies around the world to grow and thrive. One of its intelligence and analytics platforms is D&B Hoovers which provides UK company information, helping businesses to dig their spot in the country. Also, it benefits you to stay ahead of other companies who haven't explored this market. So, whether you are an Indian company or not, you can use D&B Hoovers to obtain information about any organisation and take your business global.
Ways to Find Prospects Online
The best way to yield more sales is to tailor your business strategy around your product or service, industry, and the buyer. This is the reason why there isn't just one or two strategies and call it a day. Your sales and marketing team should be willing to explore, experiment, learn, and implement new ways by testing numerous strategies until the one that works for you.
Use Database and Target Strategically
D&B Hoovers brings the world's biggest data cloud and detailed analytics to assist your business make a sales conversion based on their insightful information. The huge quantum of systematic data helps you segment your market and target valuable prospects for fruitful returns. This improves efficiency, increases sales productivity and directs team members to make informed sales decisions.
Engage with Audience through Social Media
We live in a world where content is the key and customer is the king, be it a consumer or a business entity. Today even recruiters use social media to find talents for their companies then why not for B2B lead generation. Maintain a good online community, engage with people, produce quality content that portrays the vision and mission of your company.
Promote Testimonials for Impact
Word of mouth could be one of the ways to position and promote your business. You can ask for feedback from existing peers or publish case studies on the success of a project. Video testimonials are also great to make an impact on others. You can publish it on your website and social media account.
Run a Successful B2B Lead Generation Campaign with D&B Hoovers
Now that we've given you some ways to pave a way for effective lead generation, make the most of it and run a successful campaign. Also, to ease out your burden, you can use D&B Hoovers to automate a few tasks, find quality prospects and make an impactful sales conversation.