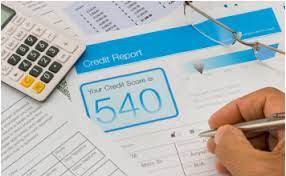 Your credit scores and credit history are the crucial pieces of information that can help you to under your current financial position in a transparent way.
The habit of checking your credit reports regularly can help you to become more aware of what lenders may see. Knowing the process of how to check credit reports can help you identify any incomplete or inaccurate information.
Thus, to become aware of your overall financial condition or wellbeing, you need to know how to check a credit report and credit scores.
As stated above, viewing your credit history along with your credit reports and scores can help you to understand your current condition regarding finance. Generally speaking, a credit score Is a number that has three digits and is designed to represent your credit risk.
Your credit history shows you the record of the accounts that you have been managing. It may show you your past and current credit accounts along with the information regarding the total amount you owe and your payment history.
Credits scores are usually calculated by using the information from your credit reports, though the models of credit scoring are different.
The potential creditors and lenders, including the companies of credit cards, may use your credit history and credit report to make their decisions regarding lending. Hence, it is essential to check credit reports regularly.
Your credit report and credit history are those crucial factors that can determine your loan terms, such as interest rate. So, it is essential to check if your credit reports are complete and accurate.
What is a credit score?
A credit score is a number that can help in evaluating the creditworthiness of a customer. The credit score of a person ranges from 300 to 900. The higher the score is, the more the customer will be trusted.
How to identify incomplete or inaccurate credit reports?
If you wish to ensure that your credit report and information are complete and accurate, you need to check the report carefully.
If you see something that may seem incomplete or inaccurate information, you should contact the company reporting that particular information. You can also get a reliable online site to file a dispute.
How to check credit reports and credit scores?
Checking your credit report on a regular basis helps you make some smart financial decisions. Now, you may wonder how to check credit reports; here are several ways to help you out.
Third-party financial portals
These online sites usually offer a credit score for free. Thus, you can easily check your credit score from anywhere and at any time without any extra charges. So, you can check credit reports several numbers of times to remain informed regarding your financial position.
Credit bureaus
According to RBI, each credit bureau needs to provide you with your credit report and credit score once a year for free. So, you can easily check credit reports and scores online by mailing them or at their sites.
Banks
Several banks also provide credit scores. Some may charge you, and some may do it without any charges. To check a credit report online, you just need to give your Personal Details, PAN Details, Employment Details, etc. After submitting the details, you can get your credit score within a few minutes. Therefore, the process of how to check credit reports is really easy and can be completed by anyone who wishes to know their financial position.