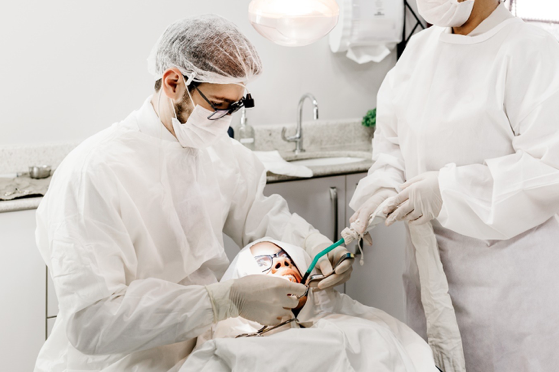 Safety Tips For Visiting The Dentist During The Pandemic
With so many things cancelled because of COVID-19 you might think, or maybe even hope, that you will not need to go to the dentist for the foreseeable future. This is not the case, as dental offices are open, and they are receiving patients. Delayed dental care can become a serious problem and you should make sure to keep your appointment or make one if you have a dental problem. However, the situation warrants that extra care and procedures are to be followed to keep everybody safe and out of harm's way. Here are some guidelines to follow when visiting a dental facility.
What Are The Risks: The risks faced in the dentist's office are more of a consideration for the staff then they are for you. During dental procedures, there can be moments where fluids become airborne, and patients cannot wear masks during their procedures. However, during your appointment, any airborne fluids will be either your own or sterile solutions. You will not be exposed to anyone else's dental procedures. Your greatest risk will likely occur as you travel to and from the appointment.
At The Dentist's Office: To address the threat from the pandemic, dentists have been instituting extra levels of precaution. They are taking fewer appointments so that there will be fewer people gathered in the waiting room, and there will be social distancing rules employed in the waiting area. The dental staff will likely check your temperature. They have been trained in the observation of symptoms of COVID-19. You will see that your dentist and staff will now be wearing more layers of personal protection, including masks, face shields gloves and plastic outerwear. The best Sydney emergency dentist and staff are standing by to provide the safest possible experience.
In the Dentist's Chair: The first change you might notice is getting an antibacterial rinse, before anything else is done. This is to reduce any virus that might be present. You might find your dentist has changed the tools normally used. This will be done to avoid high vibrations and the spread of saliva. Your dentist might also make use of a dental dam more often for the same reason. One thing that you won't notice, but is likely present, is improvements to air ventilation and the use of filtration systems that help strip airborne viruses from the air.
How You Can Help: You will not need to do anything different than what you should already be doing every day. Make sure you wash your hands frequently, wear a mask in public, especially at the dental clinic, until it is your time in the chair. Make sure you stay away from crowded spaces. Be aware of infected people you may have encountered.
It is impossible to consider every vector of exposure, but dentists are medical professionals and they already had very high standards of safety and disease prevention, long before this virus was discovered. Take good care of yourself and do not worry about your trip to the dentist. It will likely be the safest environment you are in all day.