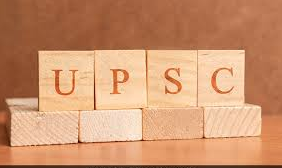 A career prospect – is UPSC a good option?
What to do after graduation is a big question for students. Some students go for engineering and some go for medical as well. Many of them aspire to do MBA as well. Some end up working in the private sector as well. A major number of students also choose to prepare for government exams thus comes the most reputed exam in India, UPSC exams.
UPSC is not just a job for the students. It's their dream and they are ready to work for it day and night. UPSC exams are famous for their lengthy and vast syllabus. As a result, students go through a rigorous pattern and discipline to clear the IAS examination. As many as 10 lakh students take the UPSC exam every year, however, the vacancies are for less than 1000 posts. You could gauge the competition level in our country by comparing the ratio.
Nevertheless, this competition has nothing to do with your results. You just need 1 seat for yourself. This should be your mindset while preparing for this exam. You need to be the best version of yourself rather than competing with someone else. This attitude and mindset can bring changes in the outcome of your UPSC result.
Civil Services Syllabus
UPSC preparation starts with the syllabus reading and understanding of the exam pattern. Then come the planning and execution. You need to be consistent to be successful, come what may! Process of the planning is simple but should be prepared by yourself after self-evaluation. Don't go for planning before self-evaluation. Self-evaluation will give you much-needed insight. You could also take help from Best UPSC coaching in India.
Character building and attitude also matter a lot for the UPSC result. The third exam of UPSC (Personal interview) is to rate your character, decision-making ability and several other characteristics. Having a good attitude is a plus point for the students and the learning of attitude right from home. A student coming from the background of the Civil service is more likely to clear the exam than a candidate from a civilian background. However, this depends person to person. There are many students from the lower section of society who have cleared this behemoth exam.
Choosing UPSC coaching is a tough task with so many new coaching centres opening every year. But, before choosing an IAS coaching, please be sure to know whether you need it or not. There are many UPSC coaching who give demo classes. Please ensure you take demo classes before registration. Sometimes, students often chase big names but when they get admitted they can't understand the subjects. Everybody has a different learning approach and should choose coaching as per your requirement.
Where to study
You could also migrate to Delhi if you are non-resident of Delhi. Delhi being the hub for UPSC preparation has the benefit of having many prestigious IAS coaching. Many best IAS coaching in Delhialso provide accommodation facilities. However, if your city has the best UPSC coaching then you should not come to Delhi. Today, information is readily available on the internet and almost every IAS coaching has an online teaching platform.
Reading the newspaper and several other government magazines like Yojana and Kurukshetra improves your chances. This is a must to do for every IAS aspirant. Without reading the newspaper you can't keep yourself updated. There is more emphasis over current affairs in UPSC exams thus it becomes important to read the newspaper regularly.
Another thing which you do for your UPSC preparation is watching Ted Talks and BBC debates over many topics. This helps build your thinking pattern. You would always benefit by watching such videos. It also helps in essay writing because the speakers in these programs are best in their respective profession.
UPSC preparation is a steep mountain climb but once you clear the IAS then you never look back. You get to serve society while earning well. There are many perks of being an IAS officer. These officers are policymakers of the nation.