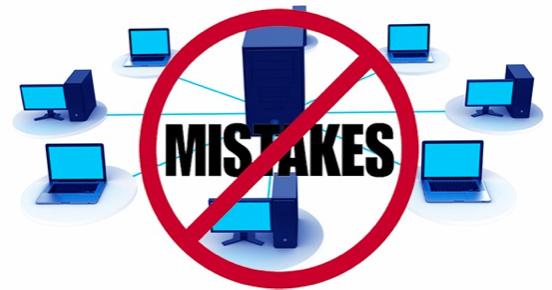 Common Web Hosting Mistakes to Be Avoided while Hosting Your Blog
We all learn from the mistakes that we do. Hence making a mistake is acceptable for time being. But if you repeat your mistake often without taking a lesson from it, then you probably must be concerned about it and stop that immediately. Same is the case for web hosting. Today, we will help you avoid some of the common mistakes that occur while web hosting a blog.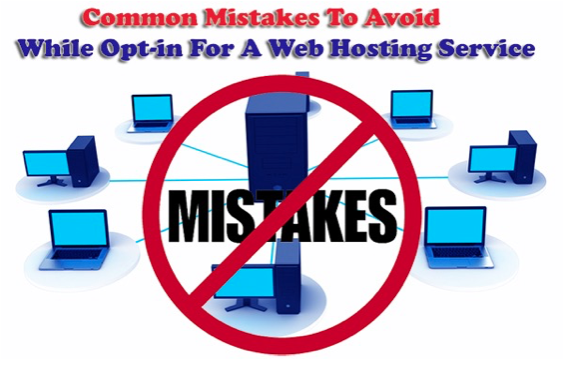 Expecting the Cheapest and Free Web Host Solution
Everything in this world has a price associated with it. Same is the logic for web hosting. If a company offers you to provide free hosting service, you will face one of the following problems—The web host may publish third party ad on your website. You may not have granted the permission to run scripts for video and animation. You may receive an alert from your host saying 'Upgrading' or 'Shut Down'. Loading speed for the website may have serious issues. Customer care from the service provider may be poor and may not respond to your queries.
If you can afford above problems, then you can definitely opt for one of those.
Affordable but paid web hosting services are risk-free. Always prefer them.
One of the best-paid web hosting services has Hostinger. It is affordable but still works extremely well. Read the Hostinger review and learn more.
Not Having a Clarity on Disk Space and Bandwidth Usage
If your plan gives you a 10GB of bandwidth and 50MB of disk space, then you can probably run a show, even if it gets a thousand hits a day, without any interruption. Conversely, if your plan offers only 2GB of bandwidth, you need to upgrade it as soon as possible to avoid further downtime problem.
Not Communicating with the Technical Support
If the web hosting company offers you 100% uptime service, then there is a certain role that you need to play too. Hosting of a website is a technical stuff and all you need is a good technical geek that can help you 24 x 7. If you are stuck in a technical stuff of a web hosting process, it is your responsibility to contact the customer care or that particular person.
Shared vs Dedicated Hosting—Does It Really Matter?
Well, the answer to the question is YES. When you utilize service from shared server, there are hundreds and thousands of other website owners sharing the same server.
What if one of those sites consume a lot more resources than yours? This will affect your website and its loading speed. Similarly, in another scenario, what if one of those sites suffers from a malicious code or virus attacks? This will end in affecting your website as well.
The only option that you are left with is going with a dedicated hosting service. Answer the following question—Does it affect your revenue if your site goes down for an hour or two? If the answer is affirmative, then you should go for the dedicated hosting services. More info can be found here
Not Sticking to the Basics of Buying over the Web
There are some basic and common rules that every buyer must follow while dealing online with a vendor or service provider. Please go through the below checklist.
Can you see a phone number or any other contact number so that you can call in time of needs?
Is it easy and effortless to find the contact number on the website of the vendor?
Do see any physical address with a valid pin code?
Do see enough data about customer service and technical support?
Does the website give you a money back guarantee?
These are some of the points that you should check while dealing online.
So friends, now that you are aware of the mistakes that we make commonly, you can avoid them to have a smooth experience while web hosting. For more information visit: startupwebpro.com