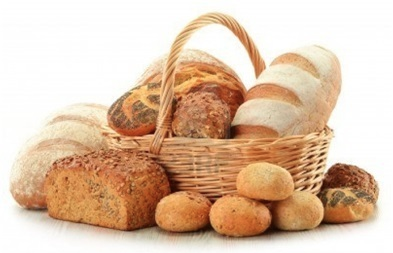 Ensuring the success of your bakery is as precious as protecting the family kept secret of your grandmother's to-die-for chocolate chip cookies. Before distributing your products to eager customers everywhere, there are a few measures you can take to protect your business.
Comply with Health Inspections
All businesses that manufacture and distribute food are required to adhere to health inspections. Requirements differ from state to state, so be sure to address your local health department. By acing these health inspections, you are well on your way to completing the first step in ensuring food consumption safety and business life expectancy.
Health inspections are not only highly encouraged, but required before you can apply for the appropriate business licenses.
Apply for a Business License
Woohoo – you have passed your health inspection! Now what?
You will need to apply for the appropriate business licenses. Business licenses have several purposes:
Provide accounting reports of revenue so the government can administer taxes

Allow you, as a business owner, to tax your products accordingly

To operate legally
Like health inspections, these legal necessities vary from state to state. Be sure to acquire the appropriate licenses and permits to get those doors open for your very first customers.
Prepare Yourself for Unforeseeable Risks
Here is a hypothetical for you to consider: During the first week of opening your bakery, a terrible storm passes your way. The effects of the storm snowball. The storm is responsible for a mechanical failure resulting in the overnight spoil of your finished products and ingredients, which leads to a loss in income. Prolonged closure to repair the damage only deepens the loss of revenue. This is where insurance comes into play.
Finding reliable insurance can alleviate the headaches and stress that accompanies these unforeseeable risks.
While you may think you are immune to such occurrences because you manage your business online, you still face risks such as cyber attacks and funds transfer fraud. Be sure to do your research on the types of bakery insurance available to protect your business.
__
Your baking experience is nothing less than professional. By securing these three measures, you present yourself with the documents, licenses, and coverage that show the government and customers that you are also a business professional.