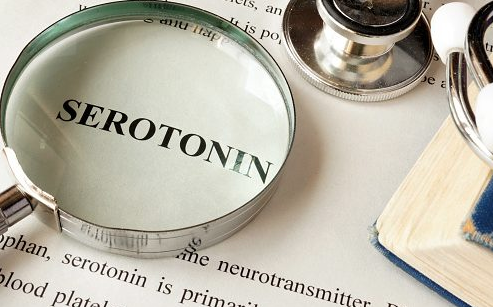 Everything that you need to know about Serotonin Deficiency
Are you going through a phase of anxiety or depression? Is dealing with the 'blues' turning out to be a big struggle? You may be suffering from a case of serotonin deficiency. Serotonin is a major neurotransmitter that can boost up the feelings of relaxation, happiness, and emotional well-being in your mind.
When you suffer from a deficiency of this vital chemical, your mind can get affected to the extent of depression and anxiety. In this article, we reveal to you all that you need to know about serotonin, its deficiency, and consequent influence on mental health and brain function.
Serotonin: The Happy Chemical
Serotonin counts among those highly essential neurotransmitters that are used by the nerve cells in your brain for communicating with each other. The functions of serotonin are many and varied. This chemical impacts both the body and the mind.
As far as your body is concerned, serotonin plays vital roles in digestion, blood clotting, bone density, and even sexual functions. When it comes to your mind, serotonin acts as the mood balancer. Depending on the levels of serotonin in your brain, you can feel happy or depressed. That is why serotonin is also known as the happy chemical. Apart from being the mood enhancer, serotonin is also responsible for regulating your sleep, social behavior, learning ability, and memory.
Symptoms of serotonin deficiency
An imbalance of serotonin impacts about 40 million brain cells. This is a clear indicator of how adversely this chemical can impact your body and mind. The following mental and physical symptoms are indicative of lower serotonin levels in your body:
Mental symptoms: Among the most prominent mental symptoms of serotonin deficiency are the following:
Depression

Low self-esteem and self-confidence

Anxiety

Insomnia or sleeplessness

Having a sense of low self-worth

Anger

Irritation

Aggressive behavior

Panic

Guilt feeling

Forgetfulness

Obsessive-compulsive disorder (OCD)

Lack of focus or concentration

Inability to take decisions

Diminished cognitive functions

Phobias and fears

Social anxiety disorder

Post-traumatic stress disorder (PTSD)

Suicidal tendencies

Physical symptoms: The physical symptoms of serotonin deficiency include the following:

Eating disorders

Obesity

Low sexual desire

Low energy or fatigue

Poor appetite

Upset stomach

Digestive issues like irritable bowel syndrome

Constant muscle pain

Frequent headaches

Cravings for sweets and carbohydrate
Causes of serotonin deficiency
A number of factors can contribute to low levels of serotonin in your body, such as:
Excessive stress: Elongated periods of stress or stress in excessive amount are among the major factors that can lead to serotonin depletion.
Genetic factors: Genes can play a big role in your body's ability to produce serotonin to the optimum level.
Digestive issues: If you have problems in your digestive tract, your body may not be able to yield serotonin as per its requirements. This happens because your body's absorption power or ability to break down food may be affected. This, in turn, can negatively impact your body's ability to build serotonin.
Poor diet: Serotonin is basically a neurotransmitter and proteins are the fundamental building blocks of neurotransmitters. You need a good amount of proteins, vitamins, and minerals to build such neurotransmitters. If your diet lacks in these substances, your body won't be able to make the neurotransmitters. One way to overcome the issue is to take serotonin supplements. Are you wondering, "Do I really need supplements"? If your diet isn't enough to replenish your serotonin levels, supplements are definitely a good idea.
Caffeine and alcohol: If you indulge in substance like alcohol, caffeine, cigarettes, and certain cholesterol-lowering medicines, your serotonin levels may deplete.
Hormonal changes: Hormonal imbalances, fluctuations, and deficiencies can also cause a reduction in serotonin levels.
Toxic substances: Certain prescription drugs, pesticides, heavy metals, and other toxic substances can result in irreversible damage to the nerve cells involved in serotonin creation. This can reduce the production of serotonin in your body, causing its deficiency.
Lack of sunlight: Sunlight is a contributor to serotonin production. If you do not get adequate sunlight, chances are that your serotonin production may be hit in a negative manner.
Effects of serotonin deficiency
Deficiency of serotonin can lead to various physical and mental effects. Some of the main effects are:
Blockages in the digestive tract:  Food and liquids pass through your digestive tract due to muscle contraction. If the serotonin levels are low, the digestive muscles lose their ability to contract efficiently. This can lead to blockages in the digestive tract.
Reduction in blood clotting ability: Serotonin plays a crucial role in blood clotting in the event of any cut or injury that leads to bleeding. A deficiency of this chemical impacts the body's ability to clot blood.
Reduced functioning of the immune system: Serotonin has a deep relation to your body's immune system. When the serotonin level falls, it takes a hit on the functions of your immune system as well.
Disruption of biological clock: Since serotonin is related to your internal body clock, a decrease in its levels affects your sleep-wake cycle. In other words, it can cause you to suffer from sleeplessness or disturbed sleep.
Slipping into a depression: One of the major effects of serotonin deficiency is depression. In fact, low levels of serotonin have been recognized as one of the main causes of depression.
Suffering from anxiety disorder: A deficiency of serotonin can cause anxiety disorders in you.
How to overcome serotonin deficiency?
You can overcome serotonin deficiency with proper treatment. In most cases, it involves taking Selective serotonin reuptake inhibitors (SSRIs) prescribed by medical professionals. Also, you can increase the serotonin levels in your body through proper diet, exercise, and light therapy. One thing to note is that though serotonin deficiency can have varied impacts on your mind and body, the situation isn't an irreversible one. With determined effort, you can bring about a change in your serotonin levels in a short time.
The bottom line
Too little serotonin is bad for your health. At the same time, too much serotonin can also cause a lot of health issues for you. As such, make an effort to maintain your serotonin levels within the normal range.