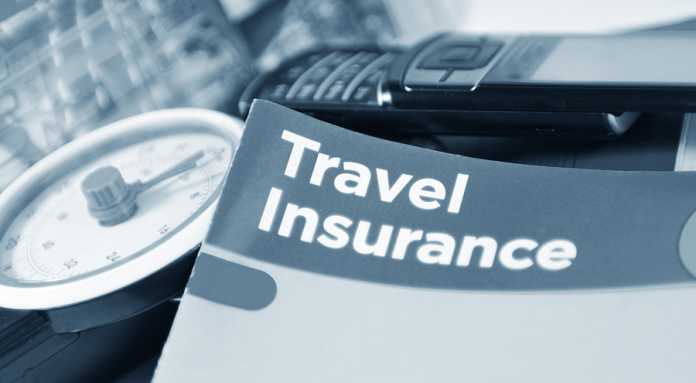 Often, people make the mistake of not buying medical travel insurance before going abroad. Whether you're vacationing on the sandy beaches of Bahamas or savouring the view of the snow-clad mountains in the Alps, you will need a back-up plan that'll offer protection against many unforeseen events.
For example, a medical emergency can arise anytime without any forewarning and can pour cold water all over your vacation plans. However, swift planning can help can help mitigate the negative effects that such unforeseen circumstances can pose. This offering is known as International Medical Insurance.
Difference between Travel Health Insurance and Regular Travel Insurance
Your health travel insurance policy is unique and quite different from your normal Travel Insurance. This is because the former primarily focuses on the well-being of your health, while regular Travel Insurance plans cover other events like baggage loss and flight delays.
On your trip, if you find yourself suddenly afflicted with any illness or allergies that needs immediate medical attention, then visiting a doctor becomes mandatory. And, if you do not have an insurance, you may have to spend a heavy amount for a simple, but a severe toothache. Medical emergencies are hard to predict, hence, obtaining coverage for the same becomes extremely important.
People who are travelling long distances are naturally susceptible to unforeseen accidents and injuries. In certain cases, ambulance services and air-lift becomes necessary and this can be really expensive. Your travelhealth insuranceis devised to offer great respite during such dire times.
Medical Travel Insurance Coverage
Will cover unexpected medical costs arising due to medical emergencies.
Provides reimbursement for visits to the dentist after an accident.
Payments to medical facilities will be made in advance for transportation from remote areas to the hospital.
Urgent professional pre-hospitalisation medical care needed before reaching the medical facility will also be covered. In other words, the costs associated with treatment and procedures conducted in the ambulance till you reach the hospital will be covered. This is sometimes referred to as emergency medical evacuation services.
Provides various travel benefits like looking after your safety along with all your loved ones during your overseas travels.
Emergency travel assistance services will assist you in locating the nearest facilities that provide appropriate medical care.
Types of Travel Medical Plans
There are three types of Travel Health Insurance. They are as follows:
Single Trip Travel Medical – This is the most commonly purchased plan and quite popular in the Indian insurance market. The main advantage of this plan is that it provides coverage for single trips up to 6 months. Hence, you can plan and book long vacations abroad without any hesitation.
Multi-Trip Travel Medical – Frequent travellers should select this plan as it's specifically designed for them. For example, business executives who regularly travel to different parts of the world to attend important meetings can benefit for this plan.
Trips spanning from 6 months to one year will be covered under this travel medical policy.Thus, this is the perfect plan, which will look after your extensive, long-term travel needs.
Long-Term Major Medical: This is for people who are expecting to travel very frequently in the forthcoming years. Your long-term major medical plan has to be renewed periodically and typical payments have to be made on a monthly basis. Don't forget to select Bajaj Allianz General Insurance – the best Travel Health Insurance provider in the market – as your insurer. They charge minimal health travel insurance cost from their customers and are the best in the Indian market.