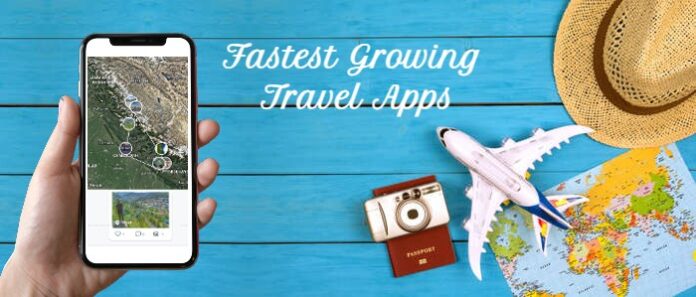 In today's fast-paced world, travel enthusiasts are constantly seeking innovative ways to enhance their journey experiences. Thanks to the ever-evolving landscape of technology, travel apps have emerged as game-changers, simplifying every aspect of our travels. From planning and booking to exploring and documenting, these apps have revolutionized the way we navigate the world. In this blog post, we'll delve into 5 best travel apps that are rapidly reshaping the way we embark on our adventures.
1. Trotter It

Do you often find yourself struggling to remember the intricate details of your travels? Trotter It, a cutting-edge travel journal and diary app, is here to transform the way you capture your journeys. With a user-friendly interface and a host of features, this app is a must-have for wanderers with a penchant for storytelling.
Trotter It allows users to create digital travel journals complete with photos, notes, and even audio recordings. Its intuitive design makes it a breeze to chronicle your experiences on the go. Moreover, the app's integration with social media platforms enables you to effortlessly share your adventures with friends and family.
Price: Free
Available On: Android and IOS
Best For: Travel Journal, Travelers Community Building
2. Hopper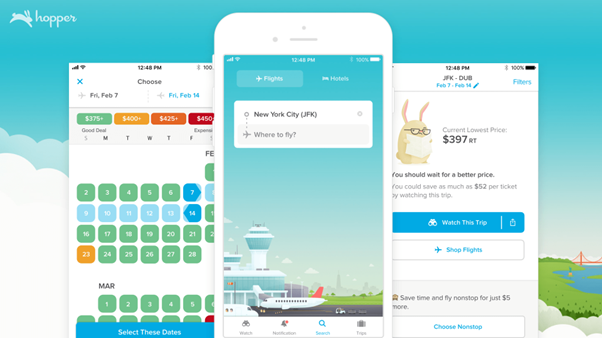 Gone are the days of tirelessly scouring the internet for the best flight and hotel deals. Enter Hopper, the app that leverages data and predictive analytics to help you secure the most cost-effective travel options. Whether you're planning ahead or looking for last-minute deals, Hopper has you covered.
What sets Hopper apart is its advanced algorithm that analyzes historical pricing trends to advise users on when to book flights and hotels. The app sends real-time alerts, notifying you of price drops and recommending whether to book now or wait for a better deal. With Hopper, budget-conscious travelers can finally breathe a sigh of relief.
Price: Free
Available On: Android and IOS
Best For: Deal on Flights
3. TripCase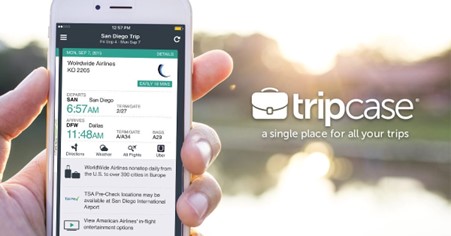 The days of juggling multiple confirmation emails, printed tickets, and travel documents are long gone, thanks to TripCase. This comprehensive travel itinerary manager consolidates all your travel details into one sleek interface, ensuring a hassle-free and organized journey.
TripCase syncs your bookings automatically and provides real-time updates on flight delays, gate changes, and more. With its user-friendly interface, you can access your travel plans even when you're offline. The app also lets you share your itineraries with fellow travelers, making group travel coordination a breeze.
Price: Free
Available On: Android and IOS
Best For: Travel Itinerary Consolidation, Expense Tracking
4. Hotel Tonight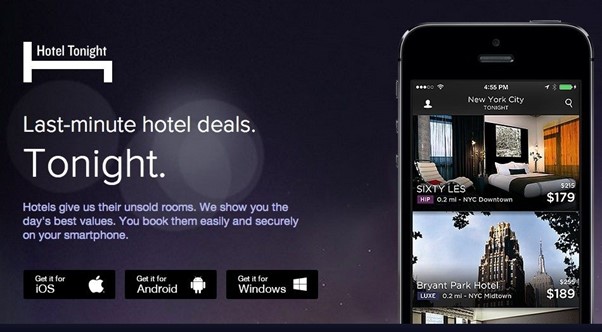 Imagine finding yourself in a new city with no hotel reservation. Hotel Tonight is the app designed to cater to your last-minute accommodation needs. This user-friendly app specializes in offering exclusive deals on same-day hotel bookings, making it a favorite among travelers who thrive on spontaneity.
Hotel Tonight showcases a curated selection of hotels across various price ranges, ensuring that you find the perfect place to rest your head. Its "GeoRates" feature even offers additional discounts based on your location, making it an ideal choice for impromptu getaways or unexpected layovers.
Price: Free
Available On: Android and IOS
Best For: Hotel Booking, GeoRates
5. PackPoint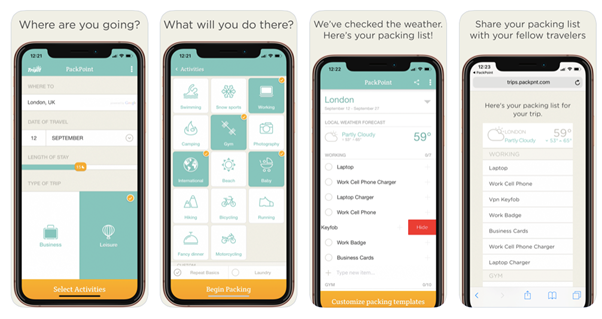 Packing can be one of the most daunting aspects of travel, but with PackPoint, you'll never forget an essential item again. This clever app takes the guesswork out of packing by generating personalized packing lists based on your destination, travel dates, and planned activities.
PackPoint considers factors such as weather forecasts and trip duration to create a comprehensive list of items you'll need. It even accounts for special occasions, ensuring you're well-prepared for every situation. With PackPoint, overpacking and underpacking will become distant memories.
Price: Free
Available On: Android and IOS
Best For: Travel Planning
Conclusion The travel industry is undergoing a remarkable transformation, largely driven by the rapid evolution of travel apps. From simplifying travel planning and booking to enhancing on-the-road experiences, these apps are changing the way we explore the world. Whether you're a meticulous planner or a spontaneous adventurer, there's a travel app tailored to meet your needs. With Trotter It, Hopper, TripCase, Hotel Tonight, and PackPoint leading the charge, your future journeys are bound to be more seamless, enjoyable, and unforgettable than ever before. Embrace the power of technology and embark on your next adventure with confidence!