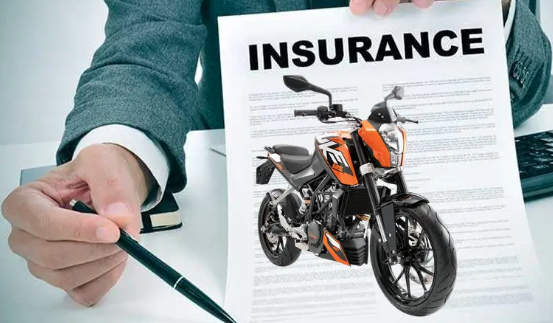 Purchasing a two-wheeler vehicle doesn't end your job over there. Once you have bought a two-wheeler, you have to cover it with the right insurance that suits your needs as well as provides financial support in times of mishap. Due to the availability of plenty of options, you can opt for any amongst the lot. However, the trick is to select a cheaper plan with a majority of benefits.
Take a look at these few tricks and tips that will help you figure out a pocket-friendly insurance policy for your vehicle:
Tricks to avail cheap two-wheeler insurance online:
Do not opt for a low performing vehicle
When you're looking for purchasing a two-wheeler, buy a bike that suits your needs and requirement. However, an expensive bike with the latest features will take a toss on your budget as well as lead to the high payment of premium. Although a low performing bike is not appreciated, it is advisable to keep your economical needs in mind while purchasing a bike.
Do not make small claims
Raise your hand if you know that general insurance companies make provision for No Claim Bonus for those who haven't made any claims so far. Therefore, see to it that you make a claim in order to utilize the NCB benefit at the time of renewal. In the case of small physical damages like dents or scratches, shell out money from your pockets.
Do not finalize without considering options
Nothing satisfies our traditional soul than a comparison between multiple products. In order to crack the best deal, it is important to make comparisons between premium rates of numerous policies. You can either look for functionalities of every policy separately or request a quote for two-wheeler insurance online.
Do not miss the add-ons
An add-on is your chance to enhance the value of your two-wheeler insurance policy. Therefore, opt for the most commonly used add-ons like riders, NCB benefits, personal accident cover, zero depreciation benefits, and so forth. However, choose only those riders which are beneficial for you as it requires additional charges.
Do not exclude NCB Protector
When you invest in two-wheeler insurance, there are certain companies which allow NCB riders or add-ons. Availing NCB Protector ensures that your NCBs remain protected during the times when you make claims. Additionally, it helps you to save money as it comes at a nominal rate.
Do not forget to renew your policy
Failure to renew your bike policy will lead to termination of the policy which eventually means the loss of benefits. In order to avoid this, a two wheeler insurance renewal is important to enjoy the long term benefits of the policy. To renew the policy, fill in certain details and pay the required amount to keep the policy going.
Do not settle for a small tenure
When you opt for two-wheeler insurance, see to it that you don't select a plan with a small tenure. Choosing a plan with higher tenure ensures that you get to save a huge sum of amount as it does not allow the rise of premiums. Therefore, opt for a plan with a lock-in period of 3 years since the premium stays locked in the entire course of the policy.
Now that you know these tricks to get cheap two wheeler insurance online, when are you planning to make an investment? Use these tricks to your benefit and avail lower premiums for the smooth functioning of your vehicle.