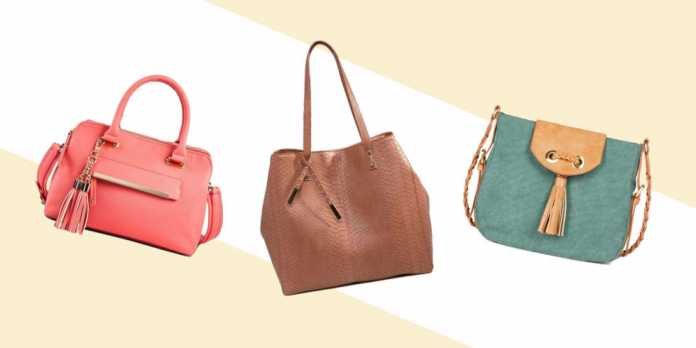 5 Affordable Fall Bags That Look Unbelievably Expensive
Every girl wants to look classy and stylish .. And she also wants to buy some expensive things. But sometimes just because of the shortage of money they can't buy the bags actually they want to buy. So here we discuss some tips for the bag before to buy. Buy reasonable bag which looks like expensive. You to keep some tips in your mind before you buy the bags.
You don't have to waste so much money to look classy. You can buy normal bags which is actually look like expensive one. Keep some tips in mind…
1. Mini me
Smaller bags cost less than others, especially when it comes from the luxury fabric like leather or suede. If you will go for the designer or international brands of bags it's more expensive them normal one… pouches can work as a chick, you can carry the pouches day to night, for the parties, daily routine etc..
You can buy all these clutches from Shopbop.com by affordable prize…
2. Shop by shape
When in doubt to shop with a shape. A crisp shoulder bag can more comfortable then sleek tote . A tote bags gives professional appearance… remember one thing while buying a bag that structured satchels tend to look more sophisticated and expensive than slouchier styles.
H&M Handbag, $40 or Leather shoulder bag, $99; both available at hm.com.
3. Keep it real
Whenever you go for the real deal when it comes to the fabric then go for the H&M. H&M has a premium quality of leather and suede bag and looks like the brand like Zara, mango, ASOS while the quality of a leather is. Such as genuine quality but the price of bags are too high. Rich in price. Normal earning girls can not afford it.
ASOS Suede shoulder bag with leather front strap, $72 or Leather sleek kettle bag, $98; both available at asos.com.
4. Hold off on hardware
Bags that overly embellished looks automatically cheap. Especially when it comes from flimsy hardware. Like hard leather look cheap. You will also feel shy with contrasting stitch , all over printing etc makes you uncomfortable. In nutshell, a simple design is always the best one and look great whenever you carry it.
Mango Bucket bag, $70 and Leather hobo bag, $100; both available at mango.com.
5. Colour care
Nonexpensive metallic comes into the shiny leather and wants more care. Specially white, cream, beige colour need more care.. it may get dirty easily.. Go for brown, black, gray colour, which you can handle it more easily and make your bags free from ink, dirt and no need to extra care …
Angela Roi Palette black cross-body, $65; available at angelaroi.com, where each sale supports a charity organisation.
Conclusion
The Conclusion is that we don't need to spend much more money on bags. Buy the classy bags at affordable prize the site given above. Everyone can't afford the costly bags.
Read More : Amazon Customer Service Number