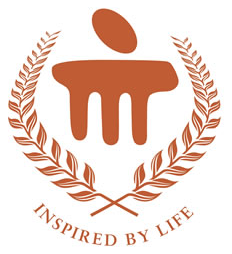 Manipal Academy of Higher Education (MAHE) is surely the go-to university for students pursuing higher education. The academy educates over 28,000 students who come from 57 different countries across the globe. The university is the benchmark of excellence in higher education.
Choose Manipal Academy
The university provides students with hostel accommodation and a lavish campus within its sprawling university town. Students spend their higher education years living, learning and enjoying in the town which is nestled on a plateau in the district of Udupi, Karnataka.
MAHE employs nearly 2500 of the best faculty members and around 10,000 support and service staff members. The faculty and support staff cater to the diverse management, engineering, communication, health sciences, and humanities institutions which are part of Manipal Academy.
The university also has off campuses in Mangalore and Bangalore, offshore campuses in Malaysia and Dubai. Each of the campuses specializes in specific programs. The Bangalore campus offers courses in Regenerative Medicine. The Mangalore campus offers nursing, dental, and medical courses, while the Dubai campus provides engineering, management, and architecture programs. The Melaka (Malaysia) campus is reputed for its courses in medicine and dentistry.
Each of the campuses under the MAHE banner offers world-class facilities and pedagogy. Inspections are conducted regularly to ensure the standard of excellence is maintained. Upgrades are made to stay up-to-date with the latest trends and developments in higher education.
The Manipal campus includes state of the art facilities such as Simulation Lab with computer-driven Manikins, innovation centre, and one of Asia's most important health science libraries. The academy also has one of the most celebrated anatomy museums in the world.
MAHE conducts academic collaborations and twinning programs in alliance with several universities in the US, UK, and Australia among other countries. It ensures that students gain international exposure and expertise.
The university believes that a healthy mind resides in a healthy body. It has a massive indoor sports complex called The Marena which cements the university's belief. The Marena has five badminton courts, four squash courts, three tennis courts, and a basketball court. It also has a walking track and a fully equipped gymnasium.
ISO certifications and other awards
The Manipal Academy of Higher Education is ISO 9001:2008 and ISO 14001:2004 certified. It has also been awarded the prestigious IMC Ramkrishna Bajaj National Quality Award and the International Asia Pacific Quality Award for 2007-2008.
As part of the Manipal Group, the university shares a 60-year-old legacy of excellence. It is a pioneer in higher education services and owns/operates campuses in Jaipur, Sikkim, Nepal, Malaysia and Antigua in the Caribbean.
Manipal Academy offers a holistic form of education which does not only teach subjects, instead provides students with a proper and efficient mindset. The mindset allows students to navigate swiftly and effectively along their chosen career path.
MAHE is not just an educational institution, but a cultural cauldron in which students from various cultures meet and interact with one another. Hence, the Manipal Academy of Higher Education is a must-have experience that every student should have at least once in their lifetime.