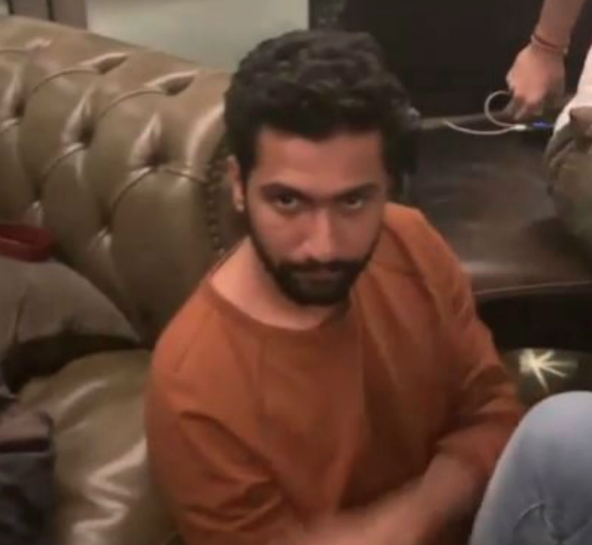 In a recent interview, Vicky Kaushal discussed the drug allegations he faced at Karan Johar's house party. 
Vicky Kaushal, one of the busiest Bollywood actors, was shocked to now that he had become the 'charsi of the country.' With four major films under his belt, the star was willing to clarify the allegations of drug abuse that ensued.
The nation's heartthrob shared his journey in Bollywood, addressed his legion of female fans, and spoke about drug abuse allegations at the Karan Johar house party.
It all began with Karan Johar sharing a video of his house party. Deepika Padukone, Ranbir Kapoor, Varun Dhawan, Shahid Kapoor, and Vicky were a few of the celebrities in attendance. A political leader based his claims of drug abuse on the video.
At the time, Vicky was recovering from dengue and later left to attend an event with the Indian Army at Arunachal Pradesh. Vicky claims that he had no idea of the media frenzy that followed.
He said that it was a pretty chilled-out party and he was off to the hills in Arunachal by the time the video was put out. He was with the Indian Army for three to four days in a place where there was no network coverage. So, he had no way of finding that he had suddenly gone from national heartthrob to charsi of the country.
The moment he returns, he Vicky finds out that his mom and dad know something that he doesn't. They were aware of what was happening since they had been watching the news. They did not want to tell him since he would have gotten worried sitting on the hills with his hands tied.
Vicky further discusses the flow of events. After returning home, he headed toward his room and received notifications on Twitter just before going to sleep. His jaws dropped at the sight of videos circling, and some white thing and light falling on the floor. He is unpleasantly surprised to know about the lodging of an FIR.
Vicky ran out of his room to ask if his mom and dad knew about the chain of events and found that they did. They had a calm smile on their face and told him to calm down. He was slightly relieved to know that they were behind him, but the media attention and TV channels circling his face in red began to get to him.
Apart from the unpleasant experience, Vicky balances his mind with the thought of all the great things he has t look forward to. The positive female attention is a pleasant feeling, but he knows it is not as if he is the most handsome and sexy man in the industry. Vicky believes female attention is the result of the roles he has played in his films. He owes the attention to the "relatability factor" of his work. He feels like his work is what resonates with the girls.
Vicky has four exciting films in the pipeline and recently wrapped Bhoot Part One: The Haunted Ship. He has also been shooting for Shoojit Sircar's Udham Singh biopic and will begin shooting for Karan Johar's Takht soon! 
Click here for more Bollywood news.