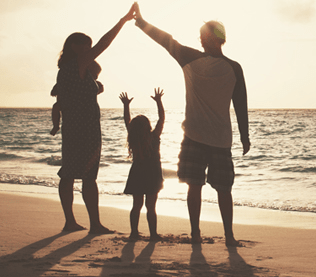 Earning a regular income is important to sustain your life. Accurate investment planning is equally important. Investing in life and health insurance plans are critical in today's world.
If you are the only earning member of your family, it becomes a necessity to provide financial stability to your loved ones in case of an unfortunate event. Life is uncertain and following financial discipline is crucial for you and your family's security.
The first thing that comes to mind when you think about investment is the stock market. Though the returns on equity investments may be higher, the risks are significant. You may not have a high-risk appetite and may prefer a more conservative investment approach.
Investments are made either for the short-term or the long-term. Short-term goals require capital protection as these are within two to five years. On the other hand, the primary objective of long-term goals is to build a corpus and earn inflation-beating returns over a 10-20-year period.
Guaranteed life insurance plan
One investment avenue for achieving long-term objectives is guaranteed life insurance policies. These plans are designed to provide guaranteed monthly income for a pre-defined period.
The rate of return is calculated on certain factors. These include your age, premium amount, and the premium payment period. The yearly income is between 8.35% and 13% of the total premium paid during the policy tenure.
If you opt to pay a higher premium, you can receive more returns. Alternatively, you may choose to receive the income as a lump sum instead of a monthly payout. Your beneficiaries are eligible to receive the income in case of an unfortunate incident during the policy term.
When you opt for a long-term guaranteed insurance plan, the yields are lower. Here are some factors you must consider before making your decision:
Age
Irrespective of whether you choose a long-term or short-term life insurance policy, the premium amount depends on your age. If you are younger, the premium amount is lower and vice versa.
Determine your objective
When you are purchasing a life cover, it is important to determine your objective. You need to decide on the tenure of the policy based on your financial goal. However, bear in mind that longer duration implies a higher premium. It is recommended that if affordable, opt for lifetime coverage for the financial stability of your family in your absence.
Protection against inflation
As a young adult, when you choose a long-term policy, make sure to consider the inflation rate during the years. You must research the various available options and choose a plan that delivers at least inflation-matching returns.
The primary objective of life cover is to secure the financial future of your family. Insurers offer several kinds of plans and guaranteed returns policy is one such cover. The difference between regular life plans and guaranteed returns policy is that the insurer cannot deny coverage as long as you are paying the premium.
These policies have certain risks and you need to consider these before making your purchase decision. One risk is the total premium may exceed the policy benefits. Another risk is that the premium is higher than a regular term plan. Therefore, consider all the pros and cons before you decide to purchase a long-term guaranteed return life cover.