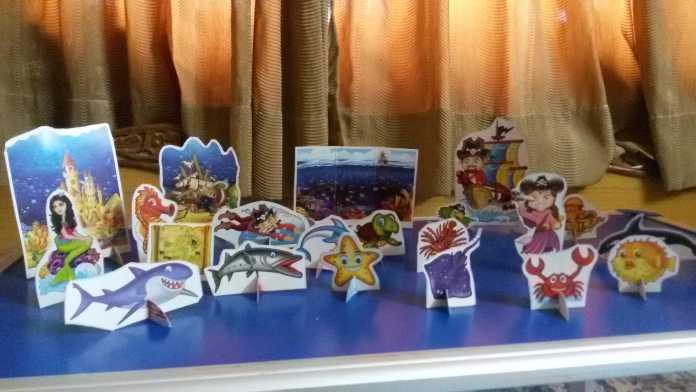 Today's topic is for kids. Stories, Stories, Stories…. Kids love stories. They like to listen stories, read stories, make stories. I have two kids, both loves to listen stories at night before go to bed. My son is too young only 3 years old so he can only listen stories, but my daughter is 9 years old and she can read and write stories.
Here want to thank Colgate for every time coming up with new ideas for kids to develop interest in stories creating. Last year Colgate had came with idea of Magical Castle inside the Colgate box. I had bought all the pack last year too and give it to my kids to play. They had lot of fun in cutting and making the the Magical Castle. Let me share you the pic of the Castle here.
Now they have come with a new concept of "Magical Sea World". This one is also very interesting. My daughter just see the TV ad about this and told me to buy this Magical Sea World Colgate Packs. And I do that. Really she enjoyed a lot playing with it. Her imagination and creativity makes me feel good. This is all because of Colgate Magical Sea World Pack. She has written one beautiful story based on the pictures. I want to share her story with you all.
Magical Sea World – Story by Jilmil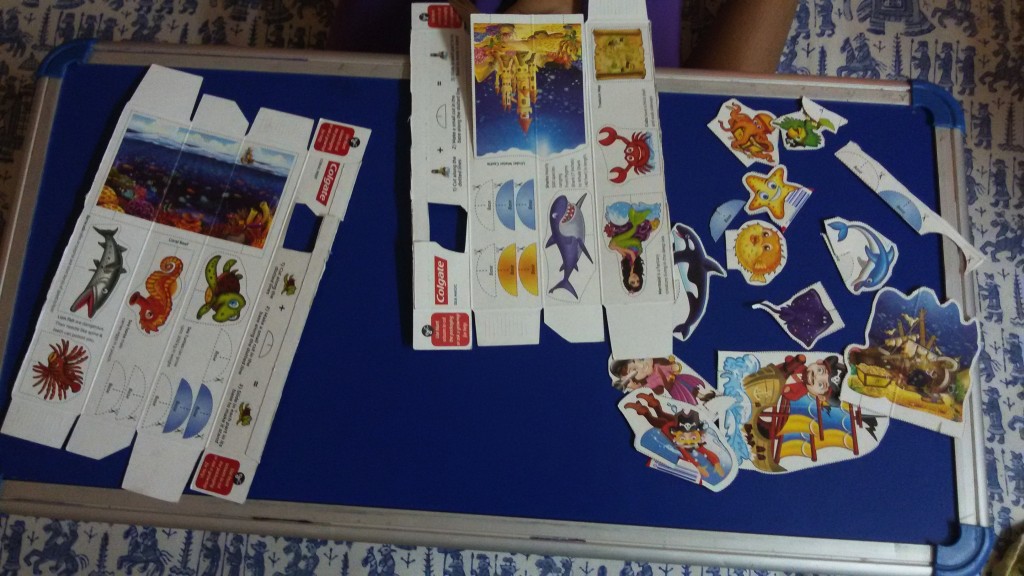 Once upon a time in the Magical Sea World some pirates went for the treasure hunt, Pirates had one parrot with them he didn't stop speaking anytime but when his pirates comes then it stopped because he was scared of his pirates. Then the pirates went into the beautiful and magical sea world there he saw many sea creatures like turtle, lion fish, sea horse, Barracuda, etc… After some time the pirates found a secret map of a castle in Magical Sea World they were happy. Then he told to his team members to find the Castle in Sea World and check where the Castle is? After some search they found it and went inside the Castle. There they saw a very beautiful Mermaid in the Castle's Garden. Then they asked to mermaid what's the way to go to the treasure. Beautiful mermaid told them the way to of there. After that Pirates started joinery form the castle only. Joinery toward the treasure was not so simple. One of them met with a huge shark. The shark swam very fast behind the Pirates. Somehow Pirates saved their lives and hide behind the bush. After some time when shark moved away the story turned back and saw an octopus sleeping on the treasure. Quietly they wait there till the octopus had gone. As the octopus moved aways instantly they gone to the treasure and got that. This way pirates complete their treasure hunt and got what they wanted.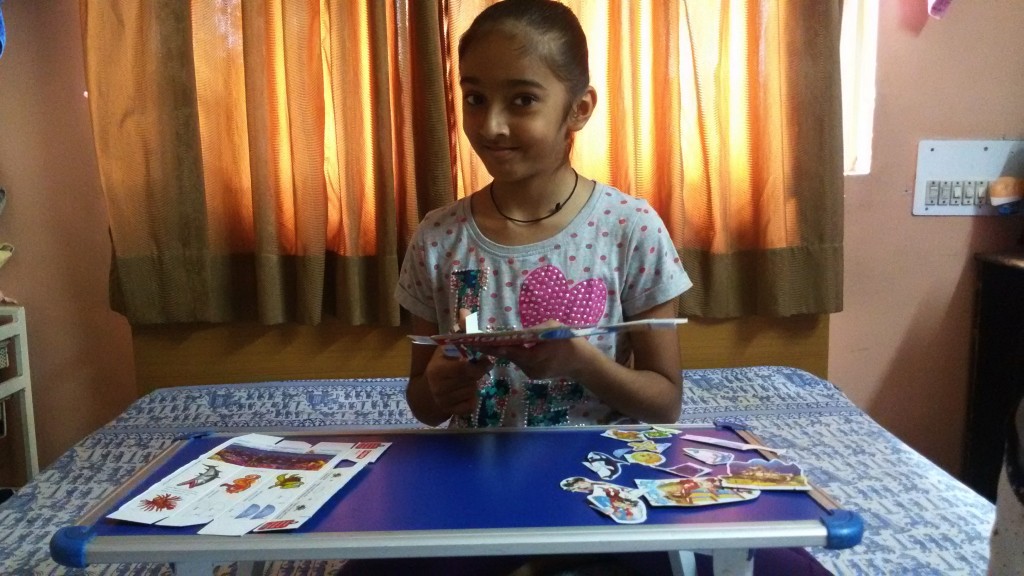 This story is created my daughter. Hope all of you like that… Here I want to tell you that give this Colgate Magical Sea world Pack to your kids and let them create story based on that give some explore to there imagination#colgatemagicalstories. Your kids will learn something in a Fun way. So just go and bring this packs for your kids and give them surprise.