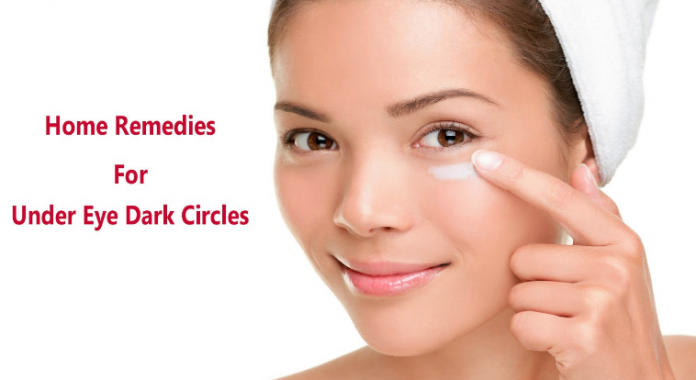 With the hectic & busy life schedule everyone is having now-a-days, nobody really has the time to look after herself/himself. This is one of the reasons why we get dark circles apart from hormonal changes, or hereditary problems. Once you get dark circles, it can be a very hard job to get rid of those if they aren't dealt with in time. With this fast pacing life, one really doesn't have that time to go to the parlor! But here you get few natural tips, which you can follow regularly for better results. So here we go!
Tomatoes at your rescue – apart from used as an essential cooking ingredient, tomatoes too can be of great use when it comes to removal of dark circles! All you have to do mix the tomatoes with bit of lemon juice & apply the area where you've got the dark circles & let it rest for 10 minutes & then wash it off to warm water. Not only will it work on the dark circles you have but also it will make your skin plump! Now you have to use this remedy at least twice in a day if you wanna get better results.
Potatoes are Better than Fries – you have grated potatoes to make French Fries but now instead of making French Fries use it to extract the juice of the potatoes! Now soak the cotton ball in the juice & apply on the dark circles properly & leave it for 10 minutes & then rinse it off with cold water. Try to do it quite often to see the better results for yourselves.
Cold milk – next time you make milkshake using cold milk, save some milk for treating your dark circles. Milk has many benefits this is one among of those. Soak a cotton ball in the cold milk & apply it on the areas of dark circles & leave it for 10 minutes & then rinse it off. Not only it helps you to reduce dark circles, but also it leaves your skin smooth, as the nutrients of the milk is quite beneficial for our skin!
Orange Juice – apart from the beneficial effects of intake of orange juice, it can be used to get rid of those disgusting dark circles! Just mix few drops of glycerin with your orange juice & apply on the dark circles & leave it for 10 -15 minutes & then rinse it off with cold water. Not it will lighten your dark circles but also will add to the natural glow to your skin. But you have to use on regular basis to get proper results.
Ease it out – now-a-days with disturbed & fast lifestyle one doesn't take proper care of oneself; doesn't take proper sleep or food! Lack of both can increase your dark circles, so if you want to get rid of this problem permanently then get proper sleep minimum 7-8 hours & have proper food to bring back the glow of your skin & avoid it from getting dull!