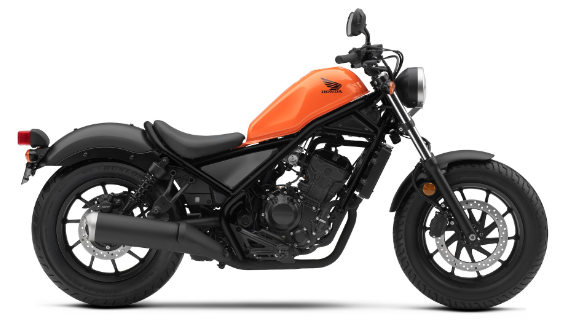 Things to Know Before Buying a Cruiser Motorcycle
The coolest, yet the most elegant and tough motorcycle of all times, – the cruiser, is a dream bike for both Indians and Americans. While nearly 40% of the Americans own a cruiser bike, Indians are also showing a great level of interest in buying such bikes, especially the ones offered by 'Royal Enfield'.
So, if you are also planning to buy a cruiser bike this year, here are some essential points to keep in mind.
What's The Purpose To Buy?
Cruisers are available in a huge variety – right from the ones that come with a lean back position to the ones that allow you to sit fully upright. Hence, understanding what do you want to buy a cruiser motorcycle is very important. Do you wish to purchase the bike for frequent brotherly rides? Do you want to buy it just because it looks good? Do you want the bike a daily commute vehicle? Analyze your needs, question yourself and you will certainly find the right pick.
Choose a Starter Version
If you are a first-time bike rider, it is advised to choose a starter version of the bike as a large bike will be difficult to handle, owing to its weight. Once you have travelled a few thousand miles through your starter bike, you can slowly graduate to a large bike. The more experienced you are, at handling bikes on road, the better it will be when it comes to the cruiser bikes. Also, do get a bike insurance to protect you against any uncertain financial losses.
Be Physically Fit
While you are riding a cruiser, you'll be putting a number of muscles to work that you do not really use in your routine life. Hence, after driving 500 miles, your muscles can ear out, making you feel very tired and exhausted. Hence, before buying a cruiser, make sure you are physically fit and check the bike's ergonomics.
Make Sure It Suits Your Personality
The type of products you choose represent your personality and this holds true for bikes as well. Hence, when you are planning to purchase a cruiser, look for an option that goes well with your personality.
Keep The Budget In Mind
Your desires may not have an end, but your pocket has. So, while searching and filtering several options, do keep your budget in mind. There are currently 60 types of cruiser motorcycles in India, starting from around Rs. 1.01 Lakh. The most popular varieties in this budget include Royal Enfield Bullet 350 (priced at Rs 1.41 Lakh), Royal Enfield Classic 350 (priced at Rs 1.67 Lakh), and Royal Enfield Thunderbird 350X (priced at Rs 1.86 Lakh).
Riding a cruiser motorcycle is a wonderful experience in itself. But, a wrong choice can completely destroy your pleasure. So, do keep a note of the points mentioned above and most importantly cover your bike with a two wheeler insurance. What are you waiting for? Get started now.