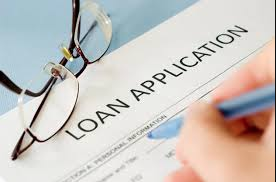 The financial version of a truck-stop diner combination plate is to know how to acquire and apply for a loan in six quick and easy steps. To get a loan, you will need a dash of discipline, a pinch of planning, and a heaping serving of study. The process of securing a loan may be complex and time-consuming if you do not have the right expertise, especially if you do not have your documentation correctly done.
As you wade through your different lending possibilities, taking out a loan can also be time-consuming. Furthermore, if you do not pay attention, signing a loan without reading the fine print and getting stuck with a high percentage interest rate and large fines and fees may be quite costly.
Allowing yourself to become a victim of bad debt is something you should avoid. Taking these small, quick, and easy six steps to apply for loan can get you benefits. Let's have a look at it.
Step 1: Review the Eligibility Requirements
The minimum age to apply is 21 years old, while the maximum age to close a loan is 65 years old.
You need to be a citizen and a permanent resident of India.
You must have all of the essential documentation for a personal loan, as well as a completed and signed application form.
Step 2: Determine which Loan Type is best
You will have to make a few significant decisions right away when you wish to apply for loan. The second step is to figure out what kind of loan you require. This option has an impact on the loan's terms and amount, as well as the interest rate. After all, Auto loans and home loans are two very different lending products that require separate treatment.
The purpose of the loan approval procedure planning is to figure out what kind of loan you need and match it with your needs, particularly in terms of loan interest rate, amount, length, and repayment conditions.
Step 3: Make sure to have a Good Credit Score
Keeping your credit score in a tip-toe shape should also be a key focus while studying how to secure a loan. Get access to the full copy of your credit report once a year. After knowing the credit score, go over to complete any errors that are found. Request a deletion if there are any mistakes and speak with a financial professional who is in charge of credit collection when you apply for a loan.
Step 4: Begin to search for Lenders
When it comes to securing a loan, you have a lot of alternatives.
Financial institutions have typically been the applicant's first stop, but credit unions, internet lenders, and even community digital lending systems are more selective when it comes to acquiring a loan. Concentrate on the loan interest rates, repayment conditions, maximum and minimum loan amounts, and the procedures that you need to take if you get into any financial difficulties and can't repay your loan throughout the loan search.
Step 5: Get your Loan Application Ready
The next step that you need to follow when you apply for loan is to finish the loan application after studying numerous eligible loan alternatives and making a decision. Begin by focusing on only one lender at a time. Applying to many lenders might result in a series of bad marks on your credit report, so it's best to avoid it. Then, start gathering the financial information that lenders typically want.
Step 6: If the loan is accepted or rejected
If your loan is approved, obtain a copy of the lending contract and review the terms. Take notice of the loan's interest rate, repayment conditions, and late payment penalties. Every loan applier has the legal right to know why the loan application gets refused if they apply one.
Now that you know the basic steps to take while applying for a loan, make sure to follow them to get assured benefits without any hassle.