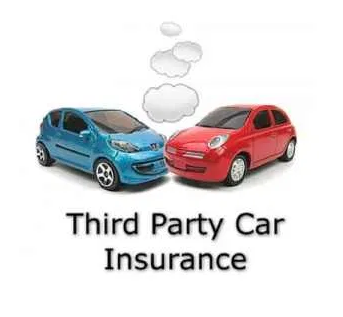 Repercussions of Not Having a Third-Party Car Insurance Cover
Taking your car out for a ride with your loved ones is fun and games until you bump into someone else's vehicle and end up in an accident. Buying a car insurance policy is useful as it saves you from financial losses arising out of such events.
Keep reading to know the repercussions of driving on Indian roads without an active car insurance policy while flouting the law.
Third-party car insurance: Explained
There are mainly two types of car insurance policies: third-party liability and comprehensive cover. A third-party car insurance policy offers protection for any damages caused to a third person (third-party) or their property due to your car. On the other hand, a comprehensive cover is an extensive coverage that covers own damage in addition to third-party liability.
Purchasing third-party car insurance is mandatory
Buying an insurance policy ensures that you have financial backing in the case of unfortunate events. However, whether or not you want to purchase a comprehensive policy and protect your vehicle from damage is completely your decision. Purchasing a third-party liability cover is mandatory as per the Motor Vehicles Act, 1988. This is so that people act and drive responsibly and take liability for causing any untoward losses to a third-party's person or property and/or to themselves.
What if you don't buy a third-party car insurance policy?
If you still think that you don't require a third party car insurance policy, then continue reading to understand the ramifications of disobeying the law.
Firstly, when you don't buy a car insurance policy, you put your hard-earned money at risk. No matter how trustworthy your driving skills are, you cannot predict anything. If you're driving an uninsured car and happen to get involved in an accident that causes damage to a third-party, you will have to bear the repair costs from your pocket. Imagine spending a high amount from your pocket to repair someone else's vehicle. It is not a very pleasing thought and one that will burn a hole your pocket. On the contrary, if your car is insured, then the insurance company will pay for all the repairs.
Accidents also involve legal issues. If so, your insurance provider will also keep a track of the case as the payout would depend on it.
Moreover, a valid car insurance policy is as important as carrying a driving license. If you do not have one and get caught by the police, they will charge you a fine.
Under the provisions of the Motor Vehicles (Amendment) Act, 2019, driving an uninsured vehicle will attract a fine of Rs. 2,000 and/or imprisonment of up to 3 months for the first offence. For the second offence, the fine has been hiked to Rs. 4,000 and/or imprisonment up to three months.
Instead of getting into trouble for not holding an insurance policy, you could consider it to be a small investment and get your car insured. All you have to do is visit the general insurance company's website and provide the necessary details to generate the quote. It is really simple to purchase a car insurance policy online at the clicks of a few buttons.