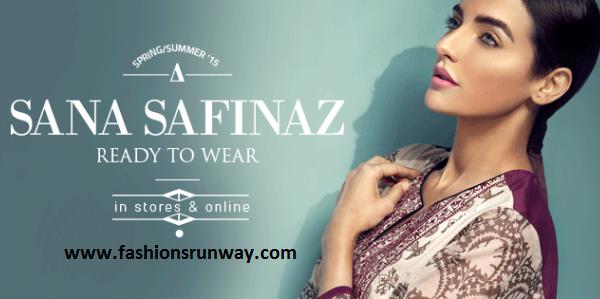 OCM, one of India's biggest fabric producers, has moved onto another charter of changes across various regions including a renewed focus on styling needs of the modern Indian woman, and an elite tie up with the much sought after after Pakistani fashion brand – Sana Safinaz, it said in a press release.
With the point of introducing fashion and stylistic preferences from this side of the outskirt, Indian fabric producer OCM has declared a tie-up with Pakistan's ethnic designer brand Sana Safinaz. Through the collaboration, which is coordinated towards building up the brand's vicinity in India and overseas markets, OCM has become  the sole authorized distributor for Sana Safinaz's women's wear in India.
The partnership starts this month with the Sana Safinaz 2015 'Silk Collection', which contains six new designs, executed in two vibrant colourways, read an announcement. Nitin Jain, CEO and managing director of OCM India, feels that Sana Safinaz won't just win hearts in India but also "meet needs of modern Indian women".
The fashion lines to take after would be the winter collection and the following year would see muzlin collection, the spring/summer lawn collection, Eid collection, silk collection lastly winter collection 2016.
Click here for references :
1) http://tribune.com.pk/story/957323/sana-safinaz-smoothly-sails-to-india/
2) http://timesofindia.indiatimes.com/life-style/fashion/designers/OCM-bringing-Pak-designer-Sana-Safinaz-to-India/articleshow/48967084.cms
3) http://www.fibre2fashion.com/news/fashion-news/india/ocm-ties-up-with-pakistani-designer-brand-sana-safinaz-174687-newsdetails.htm