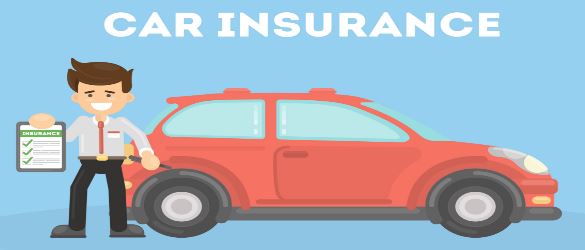 Let's begin this article with a short story.
It's a beautiful morning and Raj is driving his newly bought car to work. He is singing along his favourite song when suddenly a car hits him from behind. He gets out of the car furiously to find a big dent on the back of his car. Since the driver did not have a third-party insurance, Rajimmediately took his car to a mechanic and fixed it with his own money. Once the car was fixed, he was at peace since he knew that under his car's comprehensive insurance, he'll get the money back. However, to his utter shock, the insurance company denies to file the claim or reimburse the money. Apparently, the policy stated a different rule and it was completely opposite of what he had assumed. It shattered his dreams and created a big dent, now in his pockets.
To say the least, Raj should have been more diligent and read the papers carefully.
Now, this can happen to anyone. Therefore, to help you avoid such scenarios, we have mentioned seven such cases when your insurance claim might get rejected:
When you buy a second hand car, you might miss transferring the insurance on your name. Remember that insurance is on the driver's name and not on the name of the car. Also, make sure that the payments for your car insurance renewal are up to date.
An uncovered (in the policy) LPG/CNG kit can cause a claim rejection if you fail to inform your insurer about it beforehand.
In case the driverat the time of accident, does not have a valid license, the claim will be cancelled. Moreover, if he had consumed alcohol or any drug, the insurance company will simply deny the claim.
You will not be provided with a claim of any damage if your car is being used for commercial purpose, but you've booked it as a private vehicle.
Insurance claims should be filed in a reasonable time period and at the earliest. Prolonging the same unnecessarily might lead to your claim being rejected.
During the time of accident, if your car is parked in a no parking zone or it is overloaded, then your claim will be rejected.
If you fail to get your vehicle inspected by the insurance company before any repair work starts on it post an accident, then your claim will not be entertained later on (remember what happened with Raj).
Keeping the above things in mind will help your claim from being rejected. The car insurance claim process will differ if you're filing for a third-party claim, stolen car claim or a damaged car claim. In all these three cases, the first step is to inform the insurance company immediately and then, duly follow their instructions. Remember, that taking charge of the situation and fixing it on your own will notguarantee you a claim always. So let your insurance company guide you through the process.
But, first things first, it is the duty of a policyholder to compare all the insurance policies before selecting the best one. Besides, the process of buying car insurance online is faster and much easier. Moreover, you pay lesserpremium. To calculate your premiums, you can take help of the car insurance premium calculator online. You can also use the add-ons to enhance the benefits under your insurance. Whatever you decide, make sure you do a complete research before you buy an insurance policy and after you buy one, make proper notes underlying any hidden clause. Don't be like Raj. Be smart.