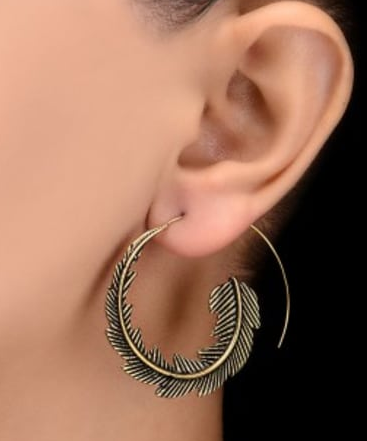 A dangling pair of fashion earrings makes a world of difference to your pretty face. Especially for an Indian traditional wear, a lady cannot do without earrings but yes, her choice spells her fashion loudly. For those who love to wear a loud pair of earring and for those who like to keep it simple, we have an exclusive range fitting every pocket. There are amazing pair of tops with golden, silver or pearly embellishment for ladies who like to buy earrings online. Check out our earrings online range of intricately done designs.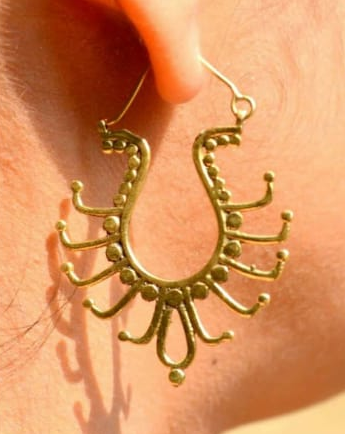 These are golden coated designer earrings with scorpion designs. The main design theme is the limbs of the scorpion inspired from tribal art. These are lovely pairs with a classical tribal and are sure to stand out on an Indian wear. It will go on any formal look with some traditional bindis.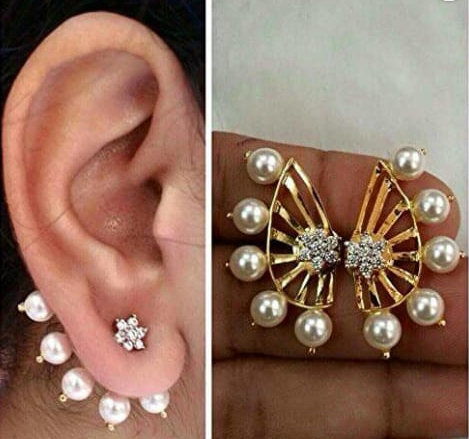 These ear cuffs are among our newest arrivals among earrings for women. Pearls combining with golden metal coating and the cuff designs are perfect for a fancy wedding wear. They can be worn comfortably and the formal look, with saree or salwar kameez, will come out perfectly.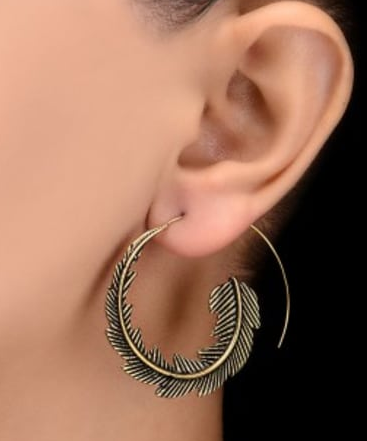 This quirky piece of women's earrings is exceptional. Keeping with the nature theme, it has combined tribal art with new designs as the ring style definitely stands out among the other pairs. They can be comfortably worn and sported in style.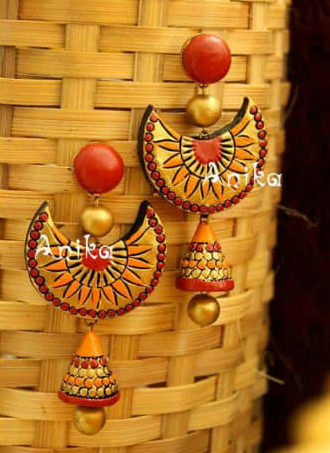 Terracotta handmade earrings are a fad these days. Keeping up with the emerging trends, we have one of the best terracotta earring sets with exclusive designs. This one is a long latkan totally Indian in theme. The red round top and crescent moon structure is followed by a conical dangling. The design of the sun in the centre of this long earring is it's best feature.