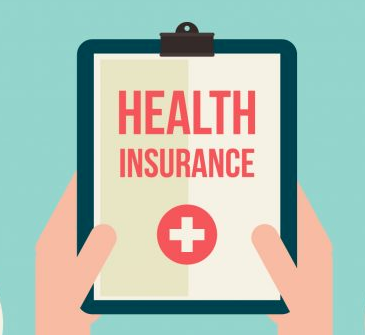 Why Young Adults Should Get a Health Insurance Before 30?
By the age of 25 or at least before 30, every young adult should have ahealth insurance plan by his side. Apart from preparing an individual against any sort of medical financial emergency, it also helps one save money and be exposed to several benefits that we'll be discussing in this article. These benefits are the major reasons why young adults, like you, should have their health insured in the mid-20s or before 30.
If you think this is not your age to be thinking of an insurance policy or that it is too expensive to afford, you should definitely scroll down and find out the real reasons for having an insurance plan for your health.
Lowest Premium
An insurance policy offering coverage of Rs 5 lakh would cost approximately Rs 5000, at the age of 25. After 10 years, i.e. at the age of 35, the policy would cost around Rs 6000. This figure will only rise as you age. Hence, the earlier you buy the policy, the better; Afterall, who wouldn't love to pay the lowest possible premium in the market.
Covers Against Increasing Lifestyle Diseases
A sedentary lifestyle and bad eating habits are increasing the risk of lifestyle diseases among all age groups, specifically among young adults. Hence, while you are young and beautiful, you can still be vulnerable to diseases involving cancer, heart and lung conditions. However, with a substantial health insurance policy, you can manage your health well. Most of the insurance plans offer medical expense coverage, annual health checkups, and even preventive services, such as screenings, counseling, and vaccines.
No Dependency On Others
When you insure your health at a young age, you are at an extreme benefitting stage, as you need not to depend on others for money during a medical emergency. No matter you are living with your parents or have moved to a new city for a job, healthcare insurance plans will ensure that you have sufficient funds for the treatment of your injuries or ill health.
Tax Benefits
Buying insurance at a younger age also comes with tax benefits. According to the Income Tax Act (Section 80D), a person is entitled to a tax deduction of Rs. 25,000, if the insurance covers children, spouse or self. With a great reduction in your taxable income, this is certainly a major reason for buying a health or critical illness insurance policy, while you are young.
The Best Deal
If you buy an insurance policy at a younger age, you have more chances of bagging yourself the best deal on insurance choices in the market. Also, as you'll be covered early, there would be minimal or no pre-existing diseases in the beginning. Now, if you get diagnosed with any disease later on, they will be automatically get covered in the policy.
Hence, it is very important for young adults to invest in a health insurance plan. So, do think about getting your health insured as soon as possible.