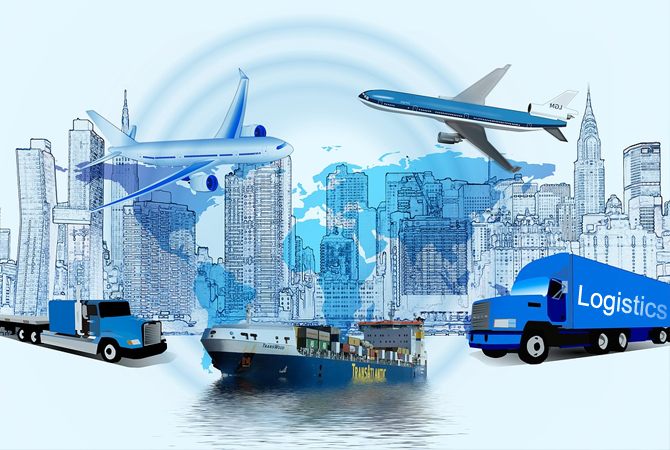 Spotting the next great business opportunity can be an impossible task, but being able to identify trends and link them to possible opportunities is what it is all about. Transport and logistics are a clear example of this, in that you don't necessarily need to understand shipping and delivery logistics to know that there has been a boom in internet shopping and sales and that the world retail market has never been more globalized than it is right now. This has resulted in a boom in transportation, delivery services and logistics, which present great business opportunities.
From global shipping to 40-foot container trucks and local couriers, the logistics and supply chain management industry is growing in leaps and bounds. It is primarily based on the global market that is the internet and the rise of e-commerce.
·E-commerce
Internet retailing has reached phenomenal heights and its spread is now truly global. You can buy anything from anywhere and have it delivered to your door.
·Globalization
Companies now able to market as widely as they would like and also as specifically as they need to cater for the demand for consumer products. This is a global reality and the world is smaller and more globalized than ever before.
·Increase in Demand
There has been a marked increase in demand for transport solutions from global shipping to delivering individual packages. Regardless of the technology used to drive global consumerism or the concept of globalization, these aspects of international trade can only be realized with efficient and effective transportation and delivery. Great examples of job opportunities are those found on the professional load board online, which comprises myriad opportunities. People are looking for reliable and efficient transportation, whether it be one man and a van or a renowned trucking firm.
How to Engage
The first step, as with any business idea, is to build a plan. For many, logistics speaks of trucks and transport, yet there is the more subtle aspect of managing the process, the technology and computing behind the process and a host of ancillary jobs and opportunities for business. By developing a cogent business plan, you will be able to determine where exactly in the logistics management process you will be able to benefit and create a sustainable business.
It is also essential that if you do not currently have precise knowledge of the logistics and transport sector that you consider a crash course. Alternatively, consider actually doing a formal course to be able to fully understand the terms and concepts as well as the innumerable processes involved in international logistics.
Get to know the technology being used to both source and access opportunities, as aforementioned there will be a sector-specific load board online. Do your research and ensure you use those that have been reviewed, tried and tested, so that you start off on the right footing.
The sectors are distinct and exist across the entire supply chain. As aforementioned, it's generally the containers and super trailers that we see and are aware of, yet there is a host of cogs and processes in the background that make these move and the individual packages arrive at their respective destinations.