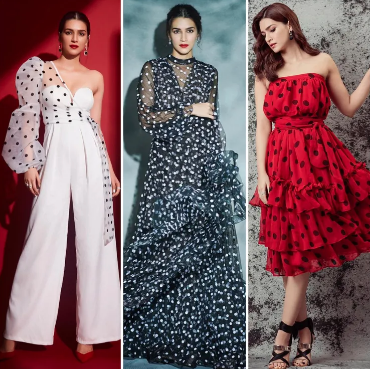 When the plan is to jazz up your everyday look and put together something out of the box, the easiest thing you can do is go for retro look ideas. The eighties and nineties were the eras of high fashion that is still a favourite of the fashion gurus. Besides, the retro has been making a comeback recently with puffy sleeves, flared pants, and paper bag waists trending this season. So, if you have been feeling the retro vibe lately, here are the five look ideas to get you started.
The flannel shirt and sweater look
We are going with a flannel shirt and sweater look for the first retro look ideas. First, pick an oversized flannel shirt with a cute pullover sweater, and finally, wear white bell bottoms to go with it. In terms of footwear, brown boots will look nice with this outfit. As a minor detail, you can tie a scarf on your head. Put these outfits together, and you will look like you're straight out of a TV show.
The pop star from the nineties look
This is one of the retro look ideas that can make you look instantly like one of those excellent pop stars from the nineties. So, choose a top with puffy sleeves (trending this season) and pair that with brown or dark leather pants. Finally, choose white or shiny sneakers to tone down the look of the leather pants. This is such a cool and comfy look that you should give it a try.
The disco look as retro look ideas
Speaking of retro look ideas remains incomplete without including a disco-inspired outfit. The disco look is perfect for those late-night parties and long hours of clubbing. For this look, choose a metallic fringe top with flared pants that symbolise the bygone era. The fact that these pants will also keep you comfy as you dance the night away is a bonus. Then, bring out the party vibes with gold metallic heels.
Set the dance floor on fire with this daring look
If you feel like adding more drama to your look, here is another excellent idea for all those nights you plan to go clubbing. Instead of those bell bottoms, go for a sequin skirt and georgette frill top. This look also needs nude flats and a bright red mouth to shine through. Leave your hair open in soft curls, and you're ready to rock the dance floor.
Bold animal print for the win
Let's complete this list of retro look ideas with animal prints. Though the animal prints scream retro, they can be tricky to pull off. One thing you need to remember in this case is that choosing animal prints head-to-toe is never a good idea. So, make sure the prints are there in only one part of the outfit, such as a zebra-patterned skirt or a leopard print top.
As you can see, when it comes to retro looks, old-school can never stop looking oh-so-cool. So go ahead and start shopping!