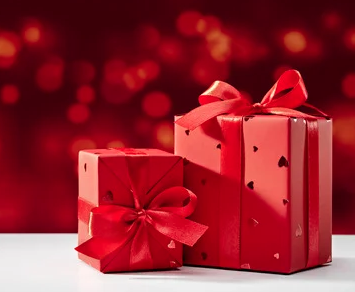 The Ultimate Gift List for the Guy Who Has Everything
Are you currently struggling to come up with the perfect gift idea for the guy in your life? Does it feel like he has everything already, making it even harder for you to shop? This is a common problem and one that can create a lot of stress, often leading to last-minute panic shopping. While it may seem like he has everything already there are bound to be some fabulous ideas at all prices points. This gift guide meant for the guy who has everything should offer some inspiration.
Wrap Him In Luxury with Cashmere
If you're buying for a guy who tends to enjoy the finer things in life and has more refined taste, then you want to be sure the gift feels sophisticated. Nothing says sophistication quite like cashmere. This fabric is so delicate and soft against the skin, it's simply incomparable to anything else. You could look at a cashmere jumper, gloves, scarf, or vest – whatever suits his taste.
Just be careful when shopping for cashmere as there are different levels of quality. You don't want to make the mistake of purchasing poor-quality cashmere.
Go Big with an Electric Scooter
Now for the big spenders out there who want to "wow" the guy in their life, an electric scooter could be the perfect gift idea. This will give him a way to get around in style and an eco-conscious manner.
The Piaggio is a great example. This electric scooter has zero emissions and is loaded with all kinds of high-tech and luxurious features. For those that live in a city, an electric scooter tends to make a lot more sense than a vehicle, as it's easy to manoeuvre, park, and get around. You can check out options at bmgscooters.com.
Treat Him to the Top Shelf Alcohol
Alcohol is often a popular gift for giving but rather than picking the standard bottle that he's familiar with, why not treat him to something top-shelf. Top shelf refers to the premium brands, which tend to be extra special. They go through a longer ageing process, their ingredients are usually better quality, and they tend to be ultra-smooth going down. You don't even have to worry about his likes and dislikes because these brands tend to have fairly wide universal appeal thanks to their quality.
Some of the top-shelf alcohol worth picking up includes:
Gin
Whiskey
Cognac
Bourbon
How About a Subscription Box Membership?
Rather than just one gift for the man in your life, why not spoil him all year long? You can look at the various subscription box services available in a wide array of categories and pick the one that best suits him. He will then have items delivered to his doorstep at the set intervals – which can be monthly, bi-monthly, quarterly, or semi-annually depending on the service.
There's No Need to Struggle
As you can tell by these ideas, there is no need to stress and struggle when it comes to buying a gift for the guy who seemingly has everything. There are still fabulous ideas to choose from.