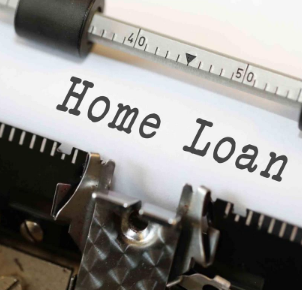 4 things that every home loan borrower must know
Your dream home is an outcome of months or years of planning. From choosing the right property to making deals and clearing legal hurdles, organizing a master plan for your home can be exhausting. To impart life to that dream, funds are also necessary. But, with the escalating real estate costs, it has become nearly impossible to buy a home only with personal savings. Investing in a home is a lifetime deal, and a home loan is the best option one can take to do it. No matter if you're applying for a home loan for the first time or have experience before, you should keep some essential things in mind to ensure a smoother process.
Here are four things that every borrower must know before availing a home loan.
Types of interest rates – To get the appropriate housing loan in the market, you must have a clear understanding of the interest rates. Most of the banks offer lower interest rates on their home loans. Compare these interest rates and choose appropriately. Furthermore, you need to understand the various types of interest rates on home loans and their characteristics. Fixed rates offer you a fixed interest rate throughout the tenure of the loan. Though the fixed interest rates are generally higher, it allows you to plan your repayment. On the contrary, floating rates are usually lower than the fixed-rate but could change with the market fluctuation. Semi fixed rates start as a fixed rate but gradually turns into a floating rate.
Know your Eligibility – Besides interest rates, you should know about your eligibility criteria for availing the housing loan. Proper knowledge on the eligibility criteria can reduce the chances of rejection of home loan. You should also know about the EMI structure on your loan to ensure a smooth repayment. Calculation of EMI helps you to prepare and plan accordingly for repayments. Most of the banks have EMI calculator to assist you on this on their websites.
Check the other charges – Apart from the rates of interest, a home loan borrower may need to pay some extra charges while processing the loans. These charges may include processing charges, late payment charges, foreclosure charges etc. You should be well versed with these charges to avoid any further confusion. Read the terms and conditions of these charges carefully to calculate the total cost of the loan.
Home loan tax deduction – All the housing loans comes with tax benefits. Knowing about the benefits it provides is important to claim it. The home loan borrower can claim the principal repayment paid for the year under Section 80C. Furthermore, the borrower can also claim the interest paid on loan as a deduction from the total income. Apart from these two, you can also claim the registration charges and stamp duties on the loan. These benefits apply to all the co-borrowers as well.