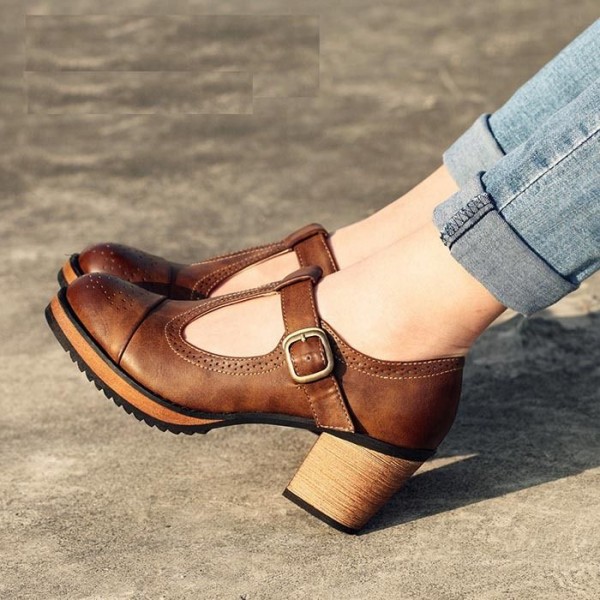 A woman can express herself better when her dress perfectly coordinates with the pair of shoes she is wearing. Besides selecting the right shoe type, you need to keep the comfort factor in concern. Most essentially, you must note that in order to remain in fashion, it is considered best to wear shoes which are both comfortable and stylish. And when searching for shoe type doing justice to both these adjectives, block heels is the name that comes up. Probably high heels are the ones that most girls fall for but with growing age, you need to look for something that will meet both your desire to wear heels and provide comfort to your feet. Compared to high pencil heels or stilettos, block heels do this job with perfection.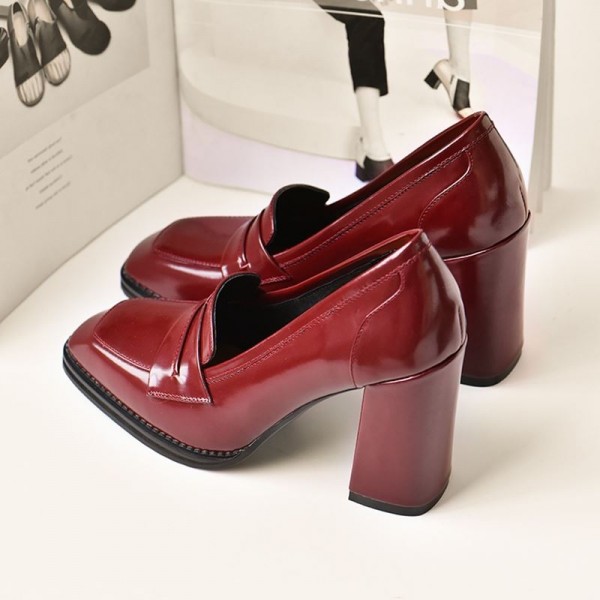 Your lifestyle is subject to change with age and putting on skinny heels or pumps to parties and conferences can cause damage to the style statement that you have built over the years. Block heels have been designed in a way that makes them suitable for every occasion i.e. from business meetings or conferences to casual outings as well as other functions like marriage and reception. Usually these shoes come with medium to low heels which are chunkier, wider and square shaped making your feet feel evenly distributed and comfortable to wear and walk. Additionally block heels add on few inches to your height whereby flats don't. They elongate your legs making you appear thinner and taller.
Features That Make Block Heel A Worthy Choice
Be it black or brown block heels, when selecting them, you need to take the decision cautiously because few among them appear antiquated since they are made keeping the style of the 60s and 70s in concern. However, it cannot be denied that these antiquated block heels look cool letting you set an example of bringing them back in fashion. Here are some of the features related to block heel making it a popular choice:
>Proactive features
These are favored by most women for some proactive features hitched to them, especially in case they have pointed toes. Also they make your legs appear tall and match every outfit when wore in the neutral shade.
>Comes in exciting and playful colors
Though winter is yet to come, but white and lock block heels are the shelves of every other shoe store. They work wonder making you and your outfits look fresh. Also not just white, you can go along with tan block heels, the caramel shade or one in any other bright colors such as green, blue, yellow, orange and so.
>Not dull but conventional
If you are still into college or university, high block heels don't seem the right choice to put on. Worry not. You can go for block heels coming with medium height. They offer enough comfort and can be worn for conferences too. Peep toes and neutral color with glamorous crystal style heels will create a sophisticated and elegant look for university and office events.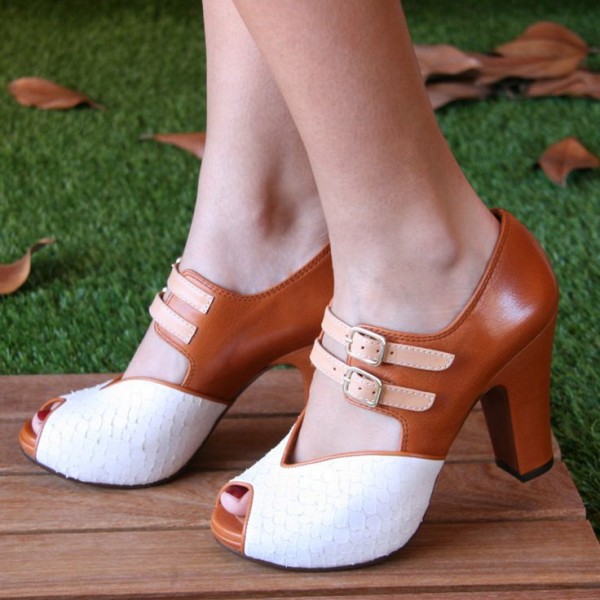 Final Say
Wrapping up, block heels are suitable for all age group, events and season. Depending upon your need and criteria, go along selecting the right pair either online or offline.