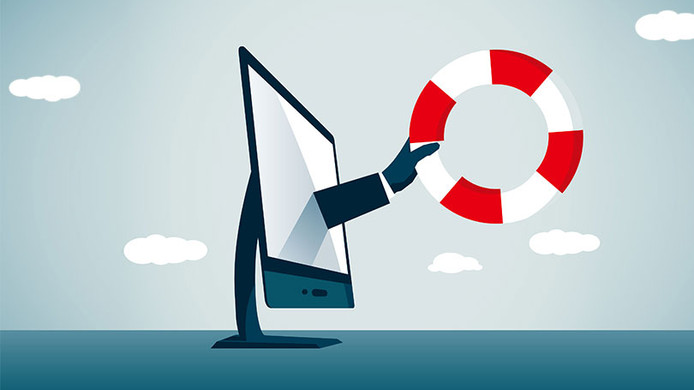 Cyber insurance aims to help businesses as well as individuals hedge against potential devastating effects of cybercrimes. It helps diminish risk exposure by offering coverage for business income loss, loss of personal data as well as coverage for physical damage to hardware.With an increase in cybercrimes, illegal operation of your computing environment has become very common.
Besides putting you at risk, a data breach can even damage your reputation, thus putting your customers and employees at risk. In such cases, cyber insurance is a smart precaution one must take. Sensitive customer information like social security numbers, credit card numbers, driver's license numbers, account numbers and health records can be covered by it.
Bajaj Allianz General Insurance has an individual Cyber Safe Insurance policy that understands the risk factors and its impact involved while being exposed to various cyber-attacks. It ensures that you get protection against potential risks and cyber threats.
One of the most unpredictable instances of Cybercrime is its evolving risk factor. It is not just about virus threats of data information, but more complex threats. To free your computing environment from any kind of vulnerability, it is important to have a strong Cyber Security Governance.
Cyber Security Insurance
A contract that an individual or entity can purchase to reduce financial risks in online business can be termed as cyber security insurance. This insurance is growing quickly in terms of scope and size. Many companies purchase cyber security insurance policies to cover extra expenditures resulting from physical destruction or theft of digital assets.
Why should you get a Cyber Security Insurance?
Protection of data loss due to hackers and other criminal elements.
Cyber security insurance deals with unexpected and unexplained changes in the nature of the threat that is faced by those using the internet.
Protects customers and suppliers so that they do not face inconvenience after a breach.
Handles and protects private data, following the online theft of private information.
Provides an example of best practice to subsidiaries and parent companies that are not already insured.
Assures investors and funders with confidence that the company is not going to collapse when there a breach or threat.
Offers other benefits that arise from having an insurance policy that includes education and sensitization to risks.
The Essential Checklist
Cyber Insurance covers the following:
Expenses and legal fees
Informing customers about a data breach
Restoring personal identities of the customers affected
Reinstalling and repairing damaged computer systems
Recovering compromised data
Liability of network security, reputational damage
Private confidentiality breach/Data Liability
Cost of repairing, replacing and updating computer systems
Coverage offered by Individual Cyber Liability Insurance available at Bajaj Allianz General Insurance includes:
Identity theft and social media
Prosecution costs against third-party for identifying theft/social media
Costs of transposition to court and photocopying documents
Defence costs as a result of any claim affected party
Media Liability Claims
Prosecution costs against third-party for media wrongful act
Defence costs for arising out of a claim by third-party for Insured Media wrongful act
Costs of transportation to court and photocopying of documents
Malware
Defence costs as a result of any claim by the affected party for legal liability caused due to the malware in the insured's computer system
Restoration costs of the Insured's computer system due to damage caused by Malware
Costs of transportation to court and photocopying of documents
IT Theft Loss
Prosecution cost against third-party for causing IT theft loss
Financial loss due to IT theft
Costs including legal fees for cyber insurance claims lodged by insured against a financial institution or payment system operators
Phishing/ Email Spoofing/Cyber Extortion
Pure financial loss sustained by insured by being an innocent victim of an Act of Phishing/ email spoofing by third-party
Prosecution costs against third-party for phishing attack/Email Spoofing/ Cyber Extortion
Cyber extortion loss that the insured incurs due to Cyber Extortion Threat
While great risks of manipulation and misuse of information does exist in the digital world, it should not stop anyone from achieving great success. Secure yourselves online by purchasing your cyber insurance today!