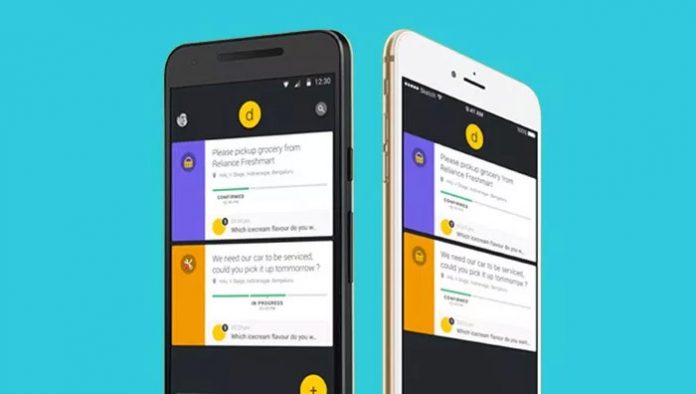 Dunzo is an online platform which provides people with the facility of ordering their daily requirements like groceries, food, medicines and other requirements online. Dunzo is very easy and user-friendly, and people can order many things of their choice. The platform offers multiple options to select from and order. Here's a detailed list of the offerings by Dunzo:
Restaurant Food Delivery
Daily Groceries
Fruits and vegetables
Delivering Packages
Medicine
Meat and Fish
Pet Supplies
Health and Wellness
Electronics
Gifts
Bike Ride
You can easily order online from Dunzo to have an hassle-free shopping experience. Below-mentioned is the step to order online from Dunzo:
Searching the products
If users want to Order Online from Dunzo they can easily search the products on the platform. They'll first have to select the city and area of delivery. Then they can select from options like restaurant food delivery, groceries from stores nearby, fruits and vegetables, etc. and they will get a list of shops which are available in their area. If a user selects a restaurant, he will get a list of restaurants. When he selects a restaurant from the list, he will get all the food items available in that particular restaurant and he can select it to order by adding it to the cart. In the same way, he can select any other stores according to his requirements and makes the purchase that will get delivered to him/her.
Add Products to the basket
In order to Order Online from Dunzo, users have to select the products and add them to the cart. The list will show the items along with their price. Users can compare the price of the products available in various shops and order accordingly. After selecting the products, users can add them to the cart.
Making Payment
Users who Order Online from Dunzo can easily make payment as the platform provides many options of payment like payment through debit card, credit card, net banking, and many others. Users who want to make payments though debit or credit card have to provide the card number and payment will be made. Users can also opt for cash on delivery and they have to pay cash after they receive the products.
Comparison with other online stores
If we compare other online stores with Dunzo, we can find that searching for products on Dunzo is very easy as users have to select a particular category and then a particular shop available nearby. After that, they can select the required product and it will be shipped to the address provided. On other websites, the option for location is not available and if users choose a product from a shop that is at a distance, then shipment of the product will take time. Users also have to search for the products through the search box and they will get a variety of options along with the price. Alos, Dunzo guarantees delivery within 60 minutes which is an amazing feature. Imagine that you have guests coming to your place and you forgot to take a few items. What now? With Dunzo, you'll have the product delivered within 60 minutes.

With such amazing features available in Dunzo. I think everyone should definitely opt for it and make the maximum usage out of it to avoid any kind of hassle and stress.