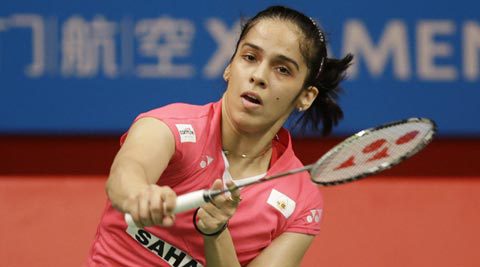 Saina Nehwal needed to settle for the silver Medal at the 2015 BWF World Championships in Jakarta, after an unfortunate misfortune to top seed Carolina Marin in the women's singles last on Sunday, 16 August. The Indian shuttler, then again, made history by turning into the first Indian to play in the last of the title.
India's World No 2 was out-played 21-16, 21-19 by a rampaging Carolina Marin on Sunday at Jakarta's World Championships, and given how broadly the title last was taken after the nation over, the thrashing will stay stamped on Indian minds and push Nehwal to discover intends to counter the World No. 1 against whom she has now come next best in two major finals: All England and the Worlds.
This was India's fifth medal at the World Championship after P V Sindhu secured the bronze twice in 2013 and 2014 and Jwala Gutta and Ashwini Ponnappa indented up a bronze in ladies' duplicates at the 2011 version. Saina Nehwal turned into the first Indian to enter the finals of the World Badminton Championships.
The game at last transformed into a see-saw fight as both players battled it out to take control of the match. At 18-18, Marin's offense went to the fore at the end of the day, as she won two straight points to win two title championships. Saina spared the first point, however made a slip in the next one to lose the match to the Spaniard. Carolina Marin, therefore, effectively protected the title she won a year ago in Copenhagen. Saina had additionally lost to the same rival at the All England Championships last prior this year.
Click here for more references: