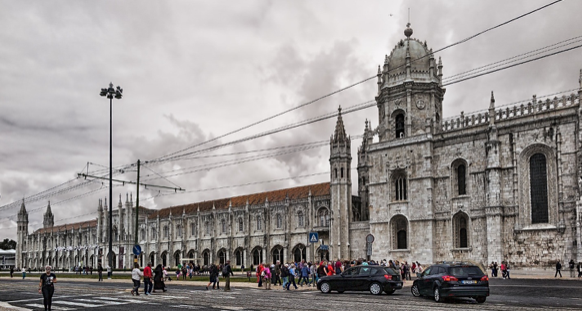 Portugal is a vibrant country full of elegance, energy, valuable history, and multicultural diversity. It is a great place for all seasons.
Portugal is located on the Iberian Peninsula, bordering Spain. Its location on the Atlantic Ocean has a great impact on its culture. Little wonder that salt cod and grilled sardines are national delicacies while the Algarve's beaches are key destinations to visit.
There are so many great things to do in Portugal ranging from exploring the beaches, taking wine tours, going hiking and golfing, to reading at the oldest bookstore and many more. In fact, the list is endless.
So, with a plethora of things to do in Portugal, where else do you think is ideal for you to spend your vacations? The country is lively and welcomes people from all walks of life to enjoy in the serenity and comfort it has to offer.
Come along as we explore the top fun things to do here.
Play golf on Algarve's excellent courses in stunning settings
Chosen in the past five years between 2014 to 2018 as the best golf destination in Europe and the entire world by the World Golf Awards, Portugal has a mild climate all year round. Also, it has a great variety of amazing courses with many features that are tailored to your needs and to take care of different levels of difficulty and economic power.
The country boasts of more than ninety courses with various golf challenges recognized by the most experienced golf experts. These golf courses have stellar environmental quality and a harmonious way in which they blend into the natural surroundings.
Algarve golf holidays is really one of the most endearing golfing vacations having everything to seduce you. You will find a big diversity of difficulties in the golf courses; from 9-holes for amateurs to challenging championship courses including many prestigious international competitions. Indeed, this is the best golf destination in the entire Europe.
Explore the hidden cave beaches in Algarve
Algarve is the southernmost area in Portugal blessed with some of the world's well-known beaches. Characterized by crystal clear waters, glowing sand, and natural combination of excellent weather, the alluring beaches in Algarve have many hidden natural combinations to surprise you.
An abode of hidden caves, Algarve is home to many quintessential caves such as the Elephant Cave, the Zorreira Cave, the Captain's Cave, the Benagil Cave, and the Arches of Marinha. There is no gain-saying the fact that exploring these caves will add more joy to your stay in Portugal.
Surf more than 100 feet high waves at the beaches of Nazare
If you want to surf, Nazare is the best location for you. It draws many local and international adventure enthusiasts all year round to surf in its finest beaches. You can even touch the heights as waves rise above 100 feet.
The serene beaches at Nazare have made surfing one of the most fun activities to perform in Portugal. If you cannot surf, then you can sit back and watch the beautiful setting right before you from the Sitio da Nazare located next to the lighthouse. It has unique and unpredictable waves.
Sharpen the reading skill in you at Livraria Bertrand
Are you a bibliophile or very much interested in reading? The oldest bookstore in the world located at Livraria Bertrand in Lisbon will interest you. This bookstore has existed for more than 280 years catering for the needs of writers, readers, and intellectuals of varying degrees.
It is one of the interesting places to visit in Portugal most especially as you set out to view the hidden treasures in this country. You can spend more time in the midst of books, reading, researching, and even enriching your brain with useful information.
Travel to the end of the European world in Cabo De Sao Vicente
A visit to Cabo de Sao Vicente will offer you far-reaching views of the dark sea from the high cliff which complement each other. Europe's brightest lighthouse is located here and can be seen from almost 60 miles away.
It is amazing that this place is famous for being the southwestern furthest region of Europe. Visiting Cabo de Sao Vicente is among the most exciting things to do in Portugal as it offers you the avenue to travel to the end of the world. You cannot beat it!
Last Word….
Portugal is truly a gorgeous country of choice with many abundant natural resources to explore than a mere clean river and extremely good port. It is a nation that draws a host of oversea and local tourists to its shores. You can book your vacation to Portugal to enjoy bubbling nightlife, rich adventure, and pure fun to its fullest.