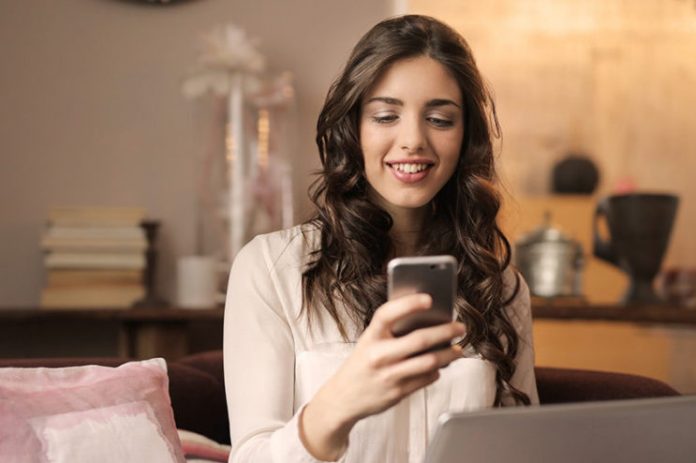 Did you know you can earn money by uploading your photos? Many photographers are now aware of the platforms that they can use to earn money just by uploading their photos. ClickASnap.com is the most reliable photo-sharing platform that allows photographers to get paid for their unique photographs.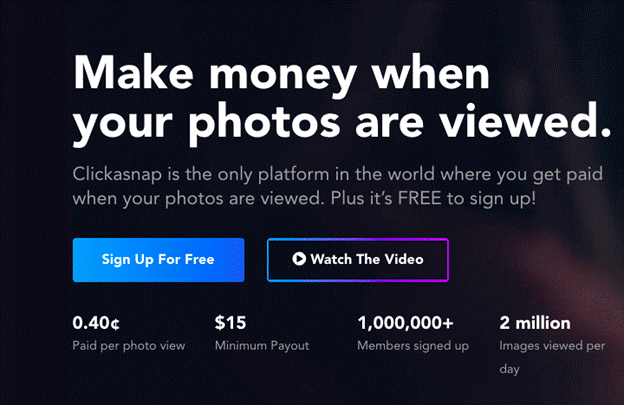 Many photo-sharing sites don't pay contributors instead they take all the money. Many photographers believe that such platforms are not legit. However, things are different with ClickASnap. It's the most trustworthy platform that keeps everything transparent. It's a legit platform that pays you instantly for your contribution.
How does ClickASnap Work?
ClickASnap is an easy-to-use platform. Anyone can use this platform by simply signing up for a free account. Yes, you can create a free account on the platform to start using the platform and its features. The free account has some limitations; however, it lets you know the actual nature of the platform.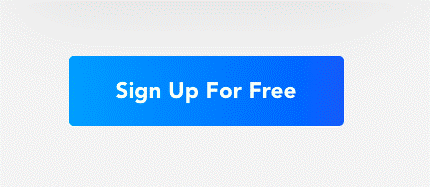 Unlike other photo-sharing platforms, ClickASnap is transparent. It lets you view your account, the credited money, etc. There are a couple of ways with which you can start earning money.
The simple navigation of the site makes it more user-friendly. It doesn't require special knowledge or skills. Just create a free account or you can go with the pro sellers account to boost your earning. We will discuss more the different types of accounts of the ClickASnap platform later in this article.
Ways to Earn Money with ClickASnap
ClickASnap is a UK-based website. It is open to photographers from all around the world. Anyone can sign up on the platform and can start earning money.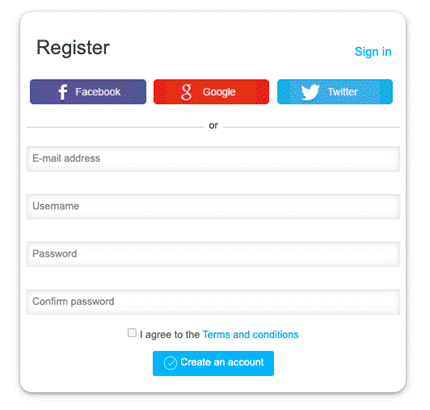 You can earn money by uploading unique photos. The platform pays 0.4¢ when someone views your photo. The minimum limit for payout is $15. When your account crosses the limit of $15, you can request payment. The credited amount will be transferred to your bank account in less than 24 hours.

Besides this, you can also earn money by selling digital copies of your photos to clients. There is an option to sell your photographs on the platform with the Pro seller account on ClickASnap.
There are mixed reviews posted on different platforms and forum sites about the ClickASnap platform. Just to clear out the doubts, here we have prepared the list of pros and cons of this platform. It has many advantages and a few drawbacks that you should know before you start using this platform.
Pros:
It's a free-to-use platform and serves an intuitive user interface for everyone
The platform is open for all types of users from around the world
Several ways to earn money on the platform
The site updates regularly with new features and functions
The free account lets you upload seven photos in a week
Built-in protection to keep your account safe and secure
Transparent and trustworthy platform
Built-in Marketspace with a Search option
Organized categories for quick navigation
Instant payment via PayPal to your bank account
Cons:
Not available in all countries
Why should I use ClickASnap?
ClcikASnap is the most trustworthy photo-sharing platform among all the other websites available on the web. The platform has gained thousands of users in a short period which shows its loyalty towards its subscribers and audiences.
This legit photo-sharing site gives you an opportunity to start selling your work to the world's audiences. You can also generate income from your photos when someone views your photos.
If you have a collection of photographs, then you can create a professional portfolio of your work which you can use for a presentation. The same portfolio can be used to attract more audiences to your profile.
ClickASnap Accounts:
You can signup for a new account free of cost. The free account has several limitations and for that reason, it is not suitable for professional photographers.
Professional photographers can go with chargeable accounts to drive more traffic and generate more money from their photographs. The other accounts are listed below.
The Ad-Free account is there for £2.00pm (£19.20pa),
The Seller account is available for £4.00pm (£38.40pa) and
The Pro-Seller account is £6.00pm (£57.60pa).
Final Thoughts:
ClickASnap has a team of professional developers. The team works hard to make it more user-friendly and efficient. If photography is what you like, then ClickASnap is the first step to start earning from your work.
Sign up for a free account, upload unique photos, explore the features and functions of the platform and start adding credits to your account. More you can learn from the website where they will give you access to its dedicated forum site, a blog, and more for free.