Whether you love to cook or just do it by necessity, most people that cook a great deal amass quite the collection of their favorite recipes. Can you find what you are looking for easily?
While at one time you may have compiled a recipe book or dog-eared a few of your favorites, you are now probably accessing their recipes online.
Finding recipes online may be a breeze, organizing them digitally may not be as much.
This is also complicated by the fact that many people still have recipe books containing their favorite recipes as well as creating a collection of new recipes online that they would like to try.
Thankfully, there are some great digital tools for keeping all of your recipes organized – no matter where they come from.
Here are our tips that will keep your recipes neatly organized.
Use Paprika App
Paprika is a standalone app that is available on iOS, Android, Mac, and Windows.
This foodie app helps you quickly access recipes from your phone, tablet or desktop and can integrate seamlessly across your devices.
It can help you compile smart grocery lists and even allows you to cross off ingredients when you're cooking, so you know what you've already put in and what you still need to do.
No more forgetting the sugar in your favorite brownie recipe!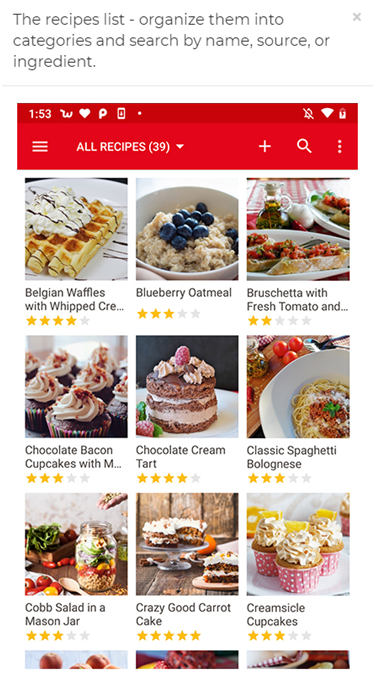 Copy Me That Can Help You Manage Grocery Shopping
Copy Me That is another recipe manager that allows you to copy recipes from any website with just a single click.
Like Paprika, Copy Me That synchs across all of your devices and has both a shopping list feature as well as a meal planner.
You can quickly plan out entire meals for the week and Copy Me That will create your shopping list for you.
In addition to helping you organize all your favorite recipes from around the web, Copy Me That also has its own database of user-tested recipes for you to choose from.
Fill Your Pinterest Account
Since so many people get so many of their recipes off of Pinterest in the first place, it makes sense to just go right ahead and organize them right on the site itself.
With Pinterest, you can even pin recipes you find on other sites and save them on your account. With Pinterest's "rich pin" feature, you can check out the ingredients list without having to actually go to the site itself.
If you find most of your recipes on Pinterest in the first place, this might be the right solution for you!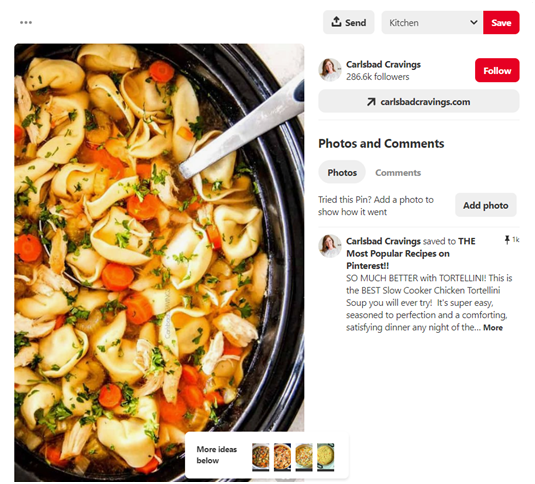 Get Super Organized With Microsoft Cloud
Some of the best organization tools are tools you already use or have on your computer.
With office 365, you can cut and paste recipes directly into Word and create shopping lists in Excel. With OneDrive, you not only have access to all of your favorite recipes wherever you are, but you can even share them with family and friends.
If you go to a potluck and take a dish that everyone raves about, you don't have to wait until you get home to share the recipe with everyone, you can quickly send them a link directly to the recipe on OneDrive.
Perhaps the best part about using a program you already use on a daily basis to organize your recipes is that you have any problems, there are plenty of online resources available to help you out.
Evernote
Evernote is a free app that is available for Android, iOS, Mac, and Windows. One of the benefits of using Evernote to organize your recipes is that once you start using it, you may find all kinds of other great uses for it as well.
Another great feature of Evernote is that you can use your phone camera to capture text. This means you can digitally store all recipes from your favorite cookbooks in the same place as all of your favorite recipes from the web.
Final Word
If you just started cooking recently and found all of your favorite recipes online, then an app like Paprika or Copy Me That might be just the right tool for you.
If you want to combine your favorite recipes that come from both hard copy and digital sources, then Evernote or Office 365 might be a better choice.
No matter what your needs are or how many great recipes you need to organize, there is a tool out there that is just right for you.
Go digitize your love for food and have access to delicious recipes on the go!