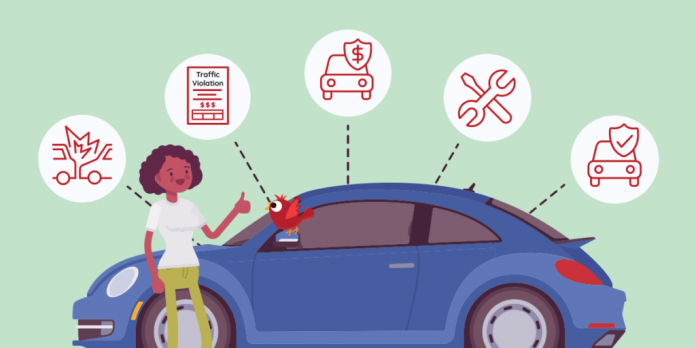 With the increasing usage of cars on roads, the number of mishaps has also increased. The need of protecting your vehicle has become critical. Getting car insurance is the best way you could protect it.
•What is Engine Protection Cover?
What the engine of a car does is convert one form of mechanical energy into another which enables the car to move. Thus, it is known as the heart of a car. If there is any case of a natural calamity such as flood, the engine will be the first component to get affected by it. If the engine comes in direct contact of water or your car gets submerged in water, you might have to immediately get it repaired or replaced. Here's where you will require car insurance. As engine is a very important part of a car, an insurance policy will help you out financially.
A regular car insurance policy will not cover all the aspects of the car.However, equipping your base policy with the engine protection cover will extend your coverage to include any damages occurred to your engine in the scenario mentioned above or otherwise.
Here's when you will require add-ons that help to cover the expense incurred for repairing your damaged car.
List of other add-ons that can be included in your car policy at an additional cost:
24X7 Spot Assistance
This cover will provide a Pan-India cover option for you if you have a car insurance policy. With the help of this cover, you will get assistance while on the road, such as repair of a flat tire, jump start for car battery, on-road towing assistance, or legal advice in case of an accident.
Zero Depreciation/ Depreciation Shield
The reason why there are substantial deductions from your claimed amount is because of the lack of this add-on. 100% of the expenses are not disbursed by the general insurance companies for repairing damages that are caused to tires, glass, plastic components etc. because these are prone to regular wear and tear. Depending on the age of the damaged car, these expenses are depreciated by a specific percentage. If you have a zero depreciation cover, no depreciation is applied when the claimed amount is calculated for such items. This cover is only applicable if your vehicle is up to 5 years old.
Key and Lock Replacement Cover
If you are someone who tends to misplace your car keys, then this cover is a must for you. A fixed amount or actuals incurred are paid as the cost to replace a lost vehicle key.
This cover lets you insure unnamed passengers in your car for Personal Accident cover. You must have an accident shield cover if you bring alongyour family or friends for drives. This cover pays bodily injury or death of the insured passenger.
Consumables expense cover
Under a regular car insurance policy, expenses that are incurred because of replacement of consumables such as brake, fluid, oil, coolant, etc. as a result of an accident won't be covered. But, if you opt for this add-on cover, such expenses will also be included.
Above-mentioned add-ons are very useful and will protect you in case of literally any mishap. But before you settle upon the right add-on, research and use the expertise of insurers. You can also call on their customer care toll-free number or visit their website and get all the required details about a motor insurance policy.