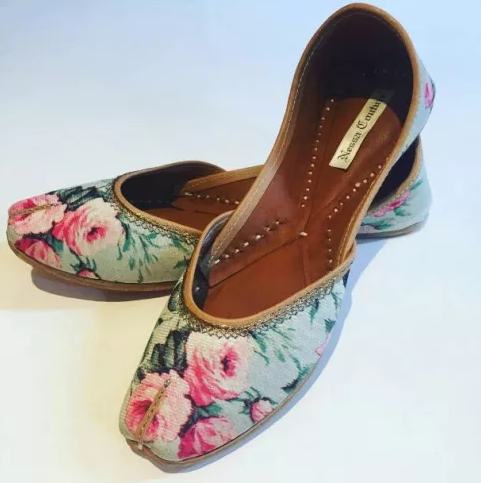 Hello Ladies, Today I am going share with you one more fashion post. It about Women's Footwear. Yes, all girls are crazy about new fashionable and stylish footwear. But with the style they are also looking for comfortable footwears. Here I find some good collection of footwear for women.  Bellies which are more in fashion nowadays.
Floral Juttis (Only at Rs 1250/-)
Look at this beautiful floral Juttis. It gives you very modern and stylish look. You can wear it with shirts, Plazo, Indian outfits, etc… It goes well with any of your outfits.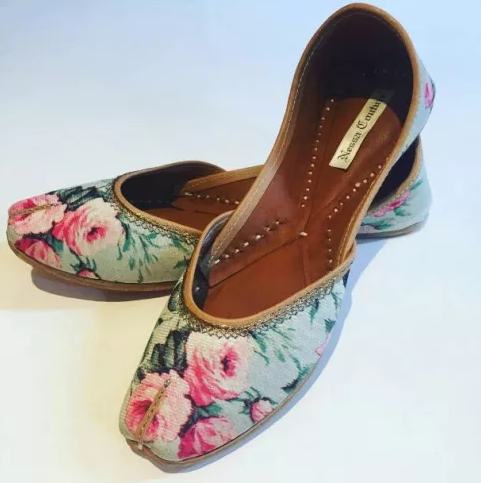 Chichi Women Bellies (Only at Rs 349/-)
Flat Yellow Bellies for women. Designer pic of footwear. Goes well with your traditional outfits. Colour of butterflies increase the beauty of the bellies. You can purchase this at very reasonable rates only at 349/-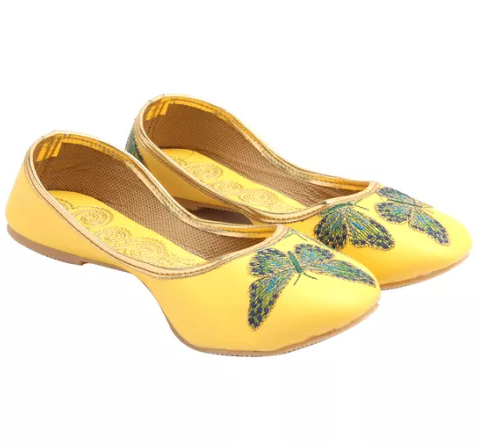 Round Shaped Bellies (Only at Rs 900/-)
Wow, Round shaped bellies in a beautiful combination of dual shade dobby with golden details.. Very comfortable to wear. Bellies are in more trend nowadays. You will find many designs and patterns of bellies for women. But let me tell you this one is the perfect for your day to day wear. As it is very comfortable.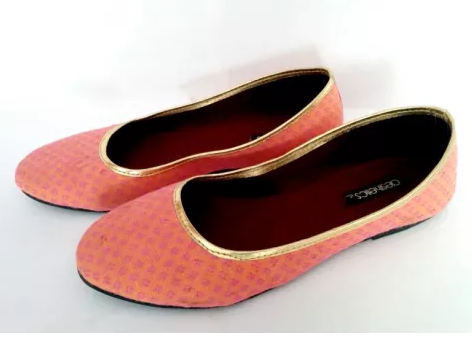 Round shape bellies with Leather Strap (Only at Rs 1850/-)
Don't forget to check out this Fashionable Round Shape Bellies with Leather Strap available only at Rs 1850/-. Leather strap increases the Comfortability of this bellies.  Goes well with western outfits. Even you can wear it at your office or work place.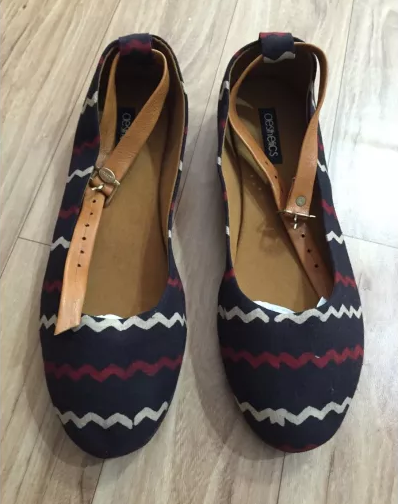 CATBIRD Women Cream Belly (Only at Rs 499/-)
This Cream Bellies for women gives you a very unique look. Color combination is very nice Cream and Golden. It is a party wear product. Wear this at any party and leave your impression behind. Most surprising is that it is available only at Rs 499/-. So just click on the image to purchase.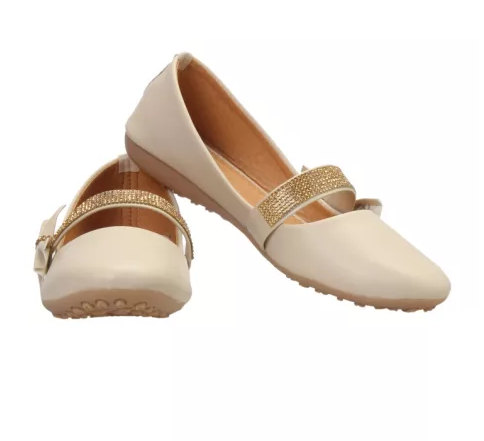 Thanks for reading. Hope all of you like this collection of footwear for women. Bellies with a great price. Don't forget to give your feedback if you like the collection. Will come up with more fashion posts stay tuned.