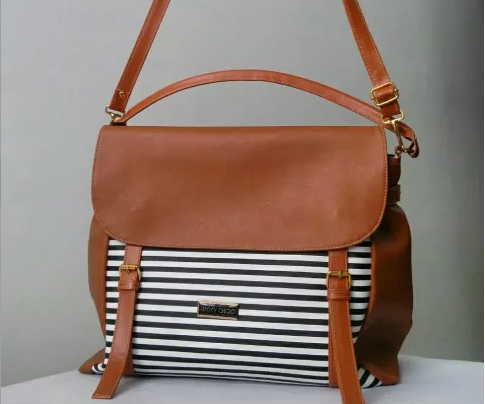 Hey girls, are you looking for some cool Handbags? Which increases your style and fashion. If yes then you are at right place. Today going to share with you some fashionable collection of latest handbags only for you. Top 5 designs which are most trending nowadays.
Digital Printed Handbag
Check this HD digital printed handbag very stylish. It will increase your style and gives you a morden look. Looks good on any outfit. Available Size: 11 X 12 Inches. Size is enough to carry all your needed things. Storage Compartments: One Large Sized Zipped Pocket Inside To Store Keys Change Or Other Valuables. Two Medium Sized Open Pockets Inside To Keep Accessories Such As Watches Makeup Material Etc. Simply click here to buy this.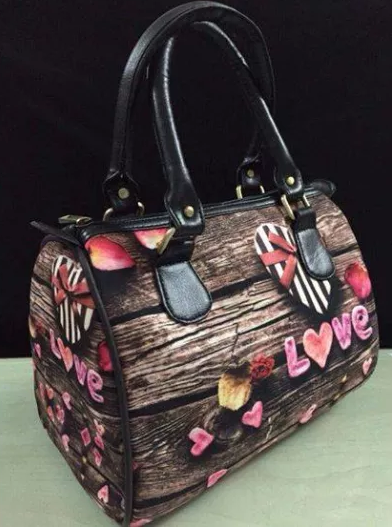 Casual White Blue Stripes Sling Bag
Casual Sling Bag with white and blue stripes in it. The design and perttan of the bags is very stylish. Color combination is also perfect for any color and style of outfits. It has only 1 pocket. If you are in search of simple and casual sling bag then this one is the perfect choice for you. To view more details and purchase simply click here.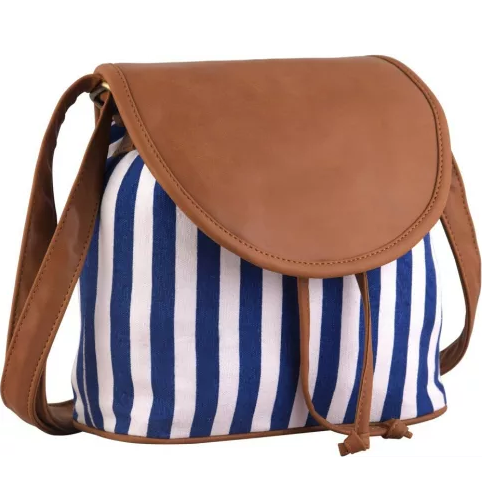 Indigo Shoulder Bag with light brown handle
This one is my favourite. Indo-western design is just perfect. Enhance your summery look for the day by carrying this bag, as you dress up in a cute sundress. If you agree with me then simply click here to view more detials about this bag.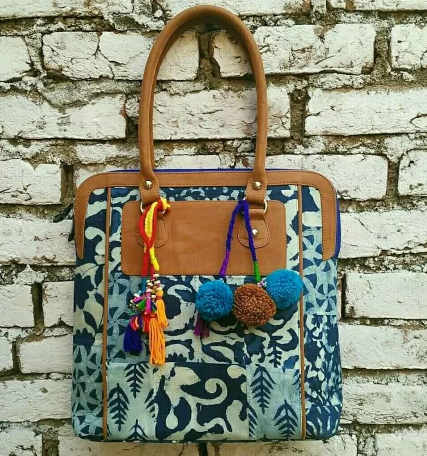 Designer Handbags in 3 colors Black, Brown, Beige
Cool designer Handbags available in 3 different colors Black, Brown, Beige. Choose which ever you like. I like the brown color. It goes well with any color of outfit. Looks best on westeroutfits. Size is quite ok to carry your all things you cannot live without. Click here to find more details about this handbag.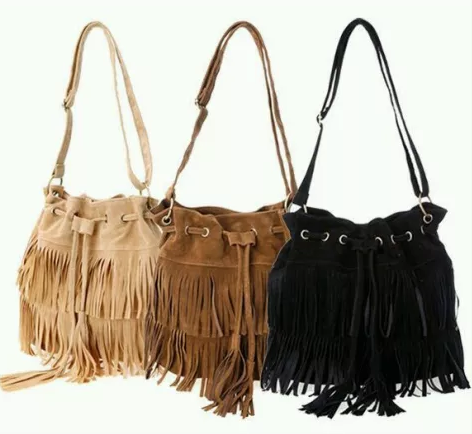 Hope you like the handbags. Plz leave your comment if you like the collection. It will help me to write more fashion posts.