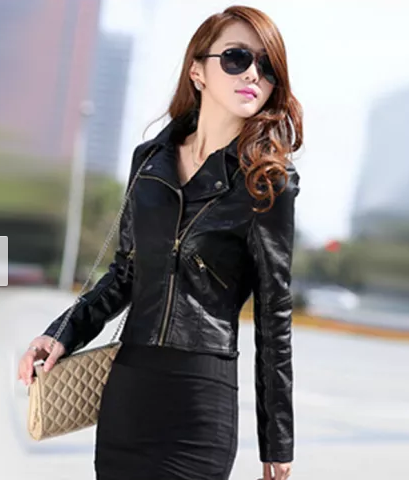 Simply Superb… Best collection of Leather Jackets for Women. Here sharing with you 4 beautiful, stylish, fashionable, cool leather jackets design with you. I am sure you will love it.
Gorgeous Red Leather Jacket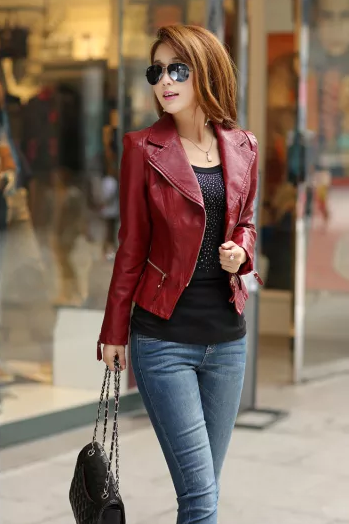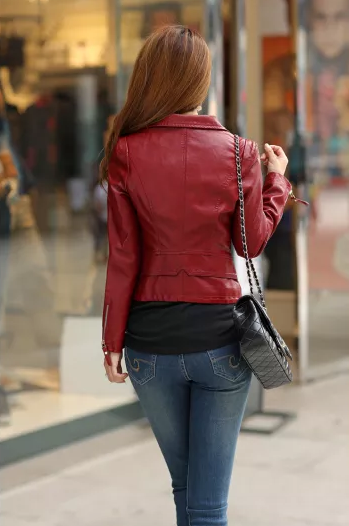 Red Leather Jacket perfect for this winter. It has a great combination of color, design and style. It gives you very stylish look. Check out the front and back side of the jacket in above pic.
Beautiful Black Leather Jacket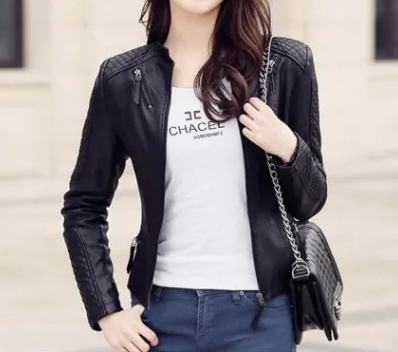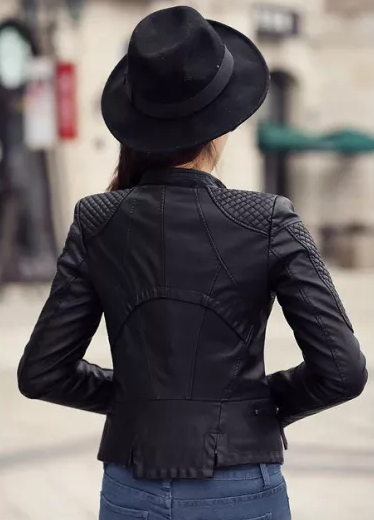 All time favorite Black Leather Jacket. The fashion of Black Leather Jacket never gets old. It's an evergreen Fashion in a fashion world. Goes well with western out fits like Denims, Shirts, Dress, etc…
Stylish Black Leather Jacket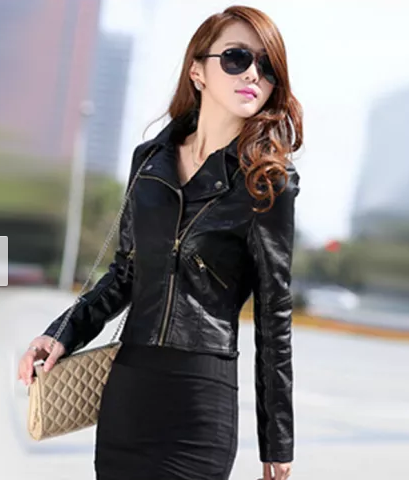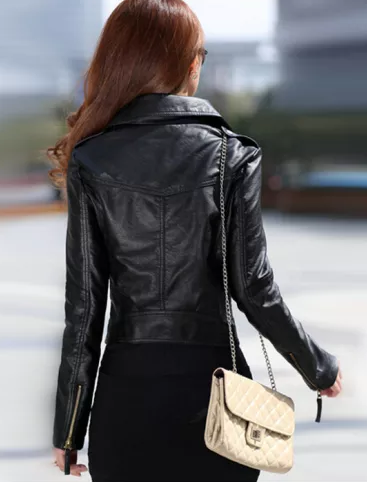 Another Black Leather Jacket is here with different Style. Yes it gives you classy look. Goes well with all types of western outfit. You can wear it in any season. In winter it will give you a warm feeling and in Summer it will give you stylish look. So go for it.
Cool Brown Leather Jacket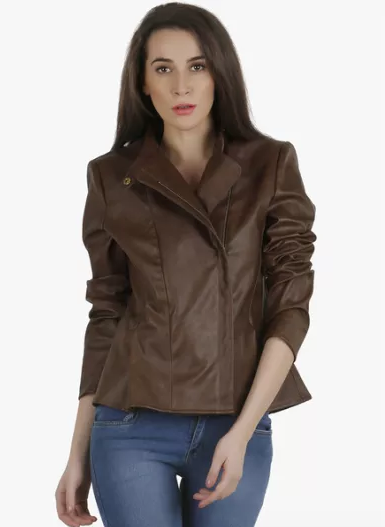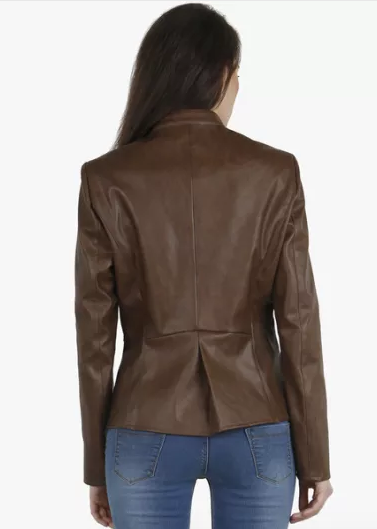 Brown Leather Jacket for Women. Hollywood look is here for you. You may have seen such kind of leather jacket in many Hollywood movies. Very Stylish and Rich Color makes you look Awesome. So get ready to mark your impression on rest of the world.