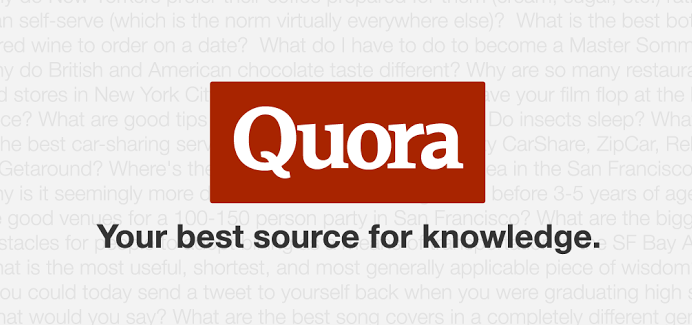 Aren't you surprised when you see 1000k followers, tons of likes and comments, unmatched subscribers in someone's blog? I really understand how it feels? So, there is a question what they really do in making such scenarios of huge traffic. Here we gather to discuss such points that might help in increasing your website traffic. I had already made some good points in my previous post- Drifting Strategies of Search Engine Optimization 2015 to increase so called –"Web Traffic".
SEO Services are the best part in functioning the equation of – "count +1 " but the problem is how to chose the effective method of SEO as there are numerous techniques that we can simply apply. If you ask me, I prefer Forum Posting the best method ever and I am really fond of it. There might be a real question for new comers – "Forum Posting … mmmm I don't know!"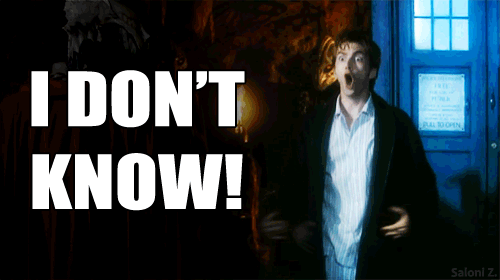 That's Fine- here is a simple explanation of Forums – Forums are the website where you can register your account and can ask and answer as many question you want. Suppose you have the question regarding SEO – you can touch up with Warrior forums, ask it and in no time you will get your solution. In the same way you can help someone if someone has a problem in some topic – Pretty awesome uh?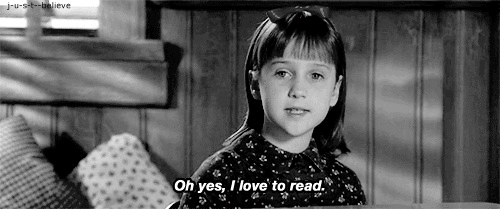 You have to make your better portfolio like stick your – Display Name, Profile Photo, Website Link, Connect Social Networks, Describe yourself and other things if they had provided and yes – "Do no ever self promote" as this will give a negative impression to your website or blog, you may be block on that site.
How to use Quora in increasing your website traffic:
Here we will discuss how to use Quora in making better traffic. Just type Quora on Google and register your account in Quora. See below image.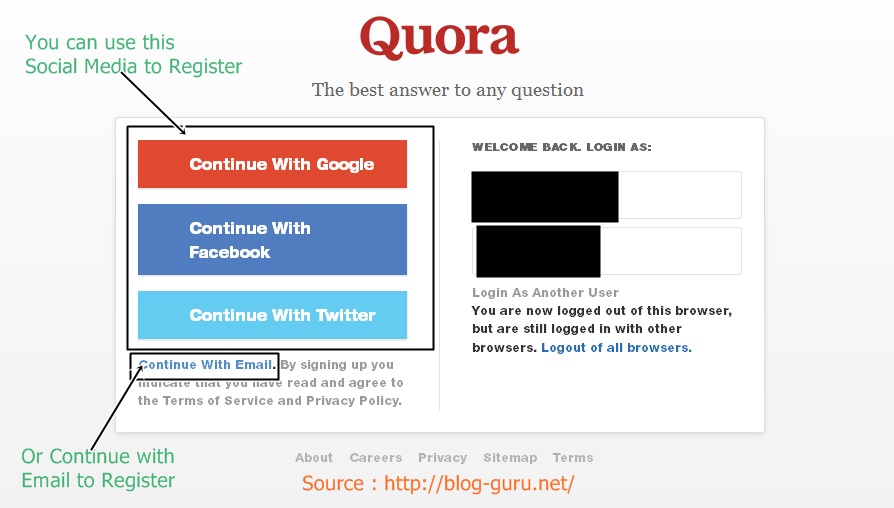 Once you register, you will get a confirmation email to your register emailed. Open your register email and click on that Quora Confirmation link, you will get confirmed and verified by the Quora. Now it's time to build up some better profile.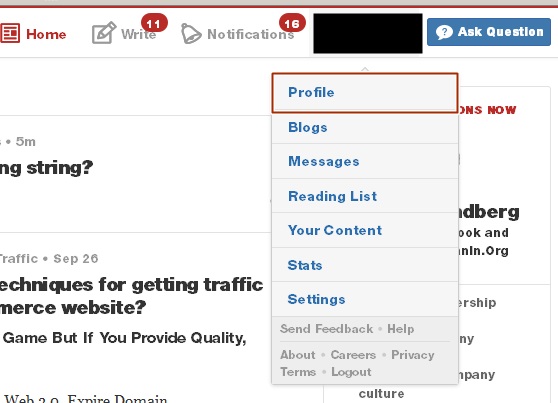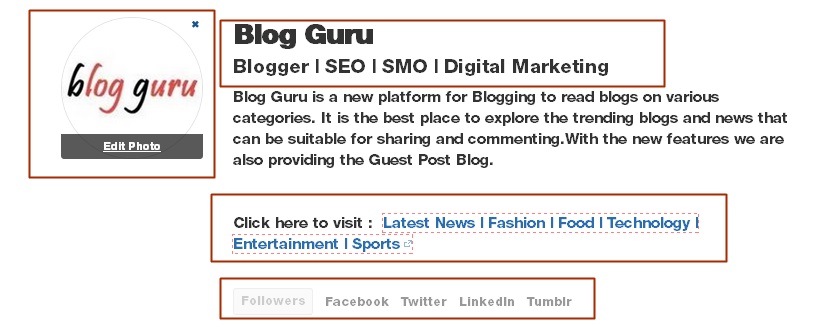 You have to give other necessary details too like where you live? What you had study? Interests, According to the interests you get the questions. Once you fill up with nasty things, you get the huge list of questions in your dashboard, be free to answer it, but use English and good content, otherwise you will not get any upvote.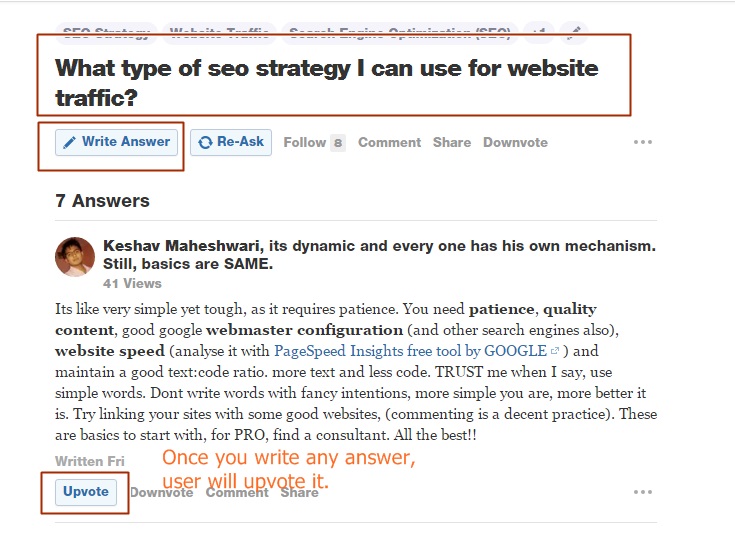 You also can share your answer with social media if your answer is having too much of upvote, in this way you can make a better link building, include the high page rank website, use images, videos to make them understand about their query. So are you going to make this? Let's check out some good forum posting sites.
I hope you like this. Thank you for Reading, Have a good day and Stay tuned for my next blast and hey guys, Blog Guru also provides Guest Post if someone is interested contribute your valuable thoughts with us, we are welcomed you.