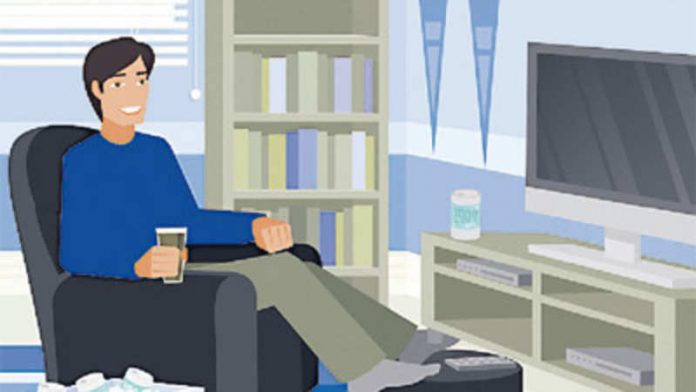 Most working professionals always have to stay on the go. People are moving from place to place in search of better living and livelihood. Hence, one needs a place to stay while going to a new locality. In such a case, a rental home is quite an expensive option. So, the best option is to go in for PG accommodation such as OYO LIFE.
Essential tips for choosing a good PG
Selecting a suitable PG, which is close to your workplace will offer you all the necessary amenities and requirements. So, if you are looking for PG accommodation, then the points mentioned below shall serve you well.
Planning
Do select and shortlist a few PGs based on your budget and localities you would want to stay in. It will give you enough scope to bargain and choose from. After that, do your research on the internet and seek out the best options which meet your expectations.
Well connected
Transportation is one of the primary considerations when it comes to selecting a PG in Gurgaon. One needs to ensure that the PG is located in a prime locality so that one can experience functional connectivity with all the significant places in the city. So, ensure that the railway stations and bus stops are located close to your place of stay.
Meals
Specific PG accommodations do not offer non-vegetarian meals. So make it clear that you expect both vegetarian and non-vegetarian food for your meals if you are a non-vegetarian. Also, specify the time at which you would be expecting your meals to be served.
Only a few house owners allow their tenants to use their kitchen. So, if you have expectations of cooking your own food, then state such expectations in advance.
Environs
You must ensure that hospitals and medical stores are close to your neighborhood. Do take note of it since it is crucial in case of an emergency. Also, enquire about the proximity of restaurants and shopping malls from your PG.
Basic amenities
Facilities such as water, electricity and maid services come under basic amenities which every PG owner must provide with quality and reliability. Have it cleared whether these basic amenities are included within the rent or will be charged separately?
Research is must
Enquire about the PG and its owners from the residents living there. The inquiry must be made before depositing the deposit money. You can make a background check and learn about their history with ex-tenants to make a sound decision.
Security
Safety is above everything else since it is the reason for taking shelter in the first place. Do not go in for a PG, which is located in an isolated area. There must be enough homes and people around the area. There is nothing more crucial than your safety, and no amenities or luxuries can compensate for the lack of security. So, do not get sold on such things. Choose a PG in Bangalore which offers a safe and secure environment for you and your possessions.
Inspection
Carefully inspect every corner of the room. Take note of the level of hygiene in the PG accommodation. See to it that the place is germ-free, free of dust and suitable for staying. Other than this, make sure that all the services are provided and the home is well furnished.
A few other pointers
The PG accommodation landscape in India is undergoing a steady transformation. More people are interested in going in for PGs since the real estate prices and rental rates are surging.
Growth of the rental market has led to PG accommodations gaining traction. People from all walks of life, especially bachelors, are seeking shelter in PG accommodations.
The secure rental options, stringent rental agreement rules, and greater awareness of tenant and tenancy rights have made PG accommodation very easy. Multiple online sites exist which offer a plethora of PG options. Each of these sites protects the customer's interests and provide safe and suitable alternatives.
People planning on moving into an apartment will have to bear the expensive rentals of a semi-furnished or fully-furnished apartment. On the flip side, an owner will undertake the responsibility of providing you with basic amenities such as electricity, water, furniture, electronics, and food. Also, in PG accommodation, you will not feel lonely since you will most certainly have a roommate who will be like-minded.
On average, a person moving to a new city spends one-third of his income on accommodation, electricity, grocery, food, maid services, etc. A person opting for a PG gets all these amenities within a single and very reasonable package.
It is needless to say that PGs offer a more generalized solution to one's accommodation needs. A person who has specific requirements such as exclusive security agreements, availability of power backup will have to do thorough research to find the most suitable option. So, stay aware and chose the best PG accommodation which caters to your needs.