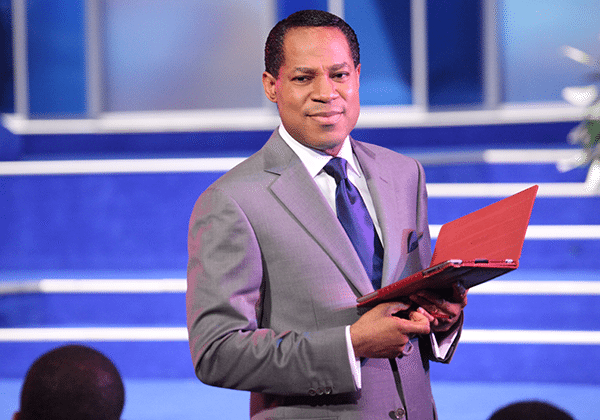 PASTOR CHRIS OYAKHILOME
Pastor Chris Oyakhilome is truly the miracle personality. Today I am going to share very knowledge article with you. The Pastor, teacher, healing minister, television host and bestselling author.  Pastor Chris Oyakhilome (Ph.D.) has helped millions of people to experience a victorious and purposeful life in God's word.
The best seller book and number one daily devotional around the world "Rhapsody of Realities" is written by him. He is the author of this great book. You would not believe but the several millions of copies of the best-selling daily devotional and Bible study guide have been distributed in over 242 countries. In more than 800 languages of the world. It has been distributed in these languages Portuguese, Russian, Spanish, Afrikaans, German, Hindi, Icelandic, Arabic, Cantonese, Croatian, Dutch, English, Finnish, French, Italian, Mandarin, Myanmar, Swahili…and the number is still counting!
Pastor Chris's healing ministry has helped many to receive healings through the diverse operation of the gifts of the Spirit, making them well and restoring them.
Chris Oyakhilome is also the host of "Atmosphere for Miracles". It is a program running on major television networks in the USA, the UK, Asia, Europe and around the world, which brings God's divine presence right into the homes of millions around the world.
Pastor Chris also pioneered the establishment of the Inner City Mission of "Christ Embassy". Christ Embassy is a ministry to children living in the inner cities of our world organise to give children a hope and a future.
CHRIST EMBASSY
Christ Embassy is a global ministry. Aim or purpose of this ministry is to take God's divine presence to the nations of the world and to demonstrate the character of the Holy Spirit.
This is achieved by many available means, as the Ministry is driven by a passion for seeing men and women all over the world, come to the knowledge of the divine life made available in Christ Jesus.
Pastor Chris is also a part of many Events every year. The purpose of this events are very meaning full and touches your heart as a human being.
Let me tell you about something about his upcoming big event.
Event:- Worship and Communion Service Zimbabwe
Event Date:- 7th May 2017
Time:- 2pm
Venue:- National Sports Stadium HARARE
Get ready to experience a new realm of glory and splendor in a magnificent atmosphere of exuberant praise, worship, miracles and the infallible Word of God.
Join the Man of God Pastor Chris at the historic Worship and Communion Service Zimbabwe in unforgettable and exhilarating moments.
How to do online Registration for the Event
– You can do registration from this site – pastorchrisonline.org
– Even you can register through an exclusive channel on theCEFLIX mobile app (downloadable from GooglePlay and IOS App stores )
Thanks for reading hope all of you enjoy reading this article.