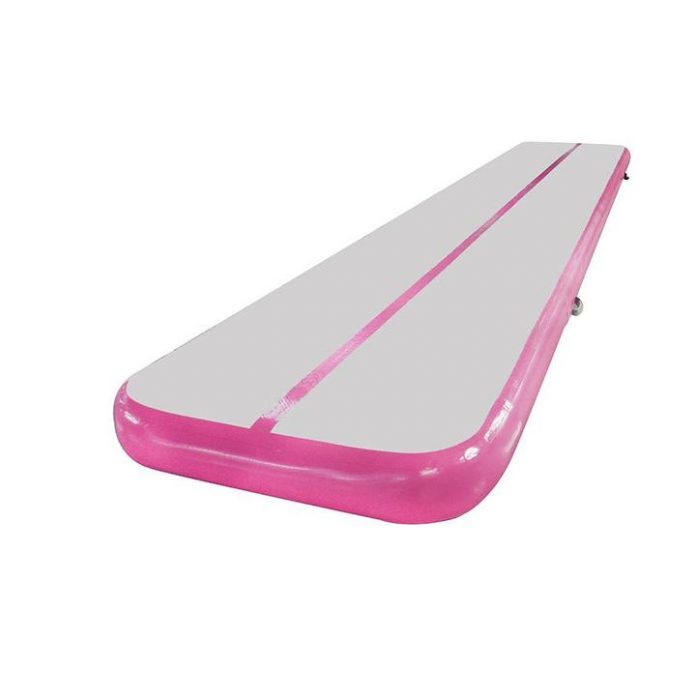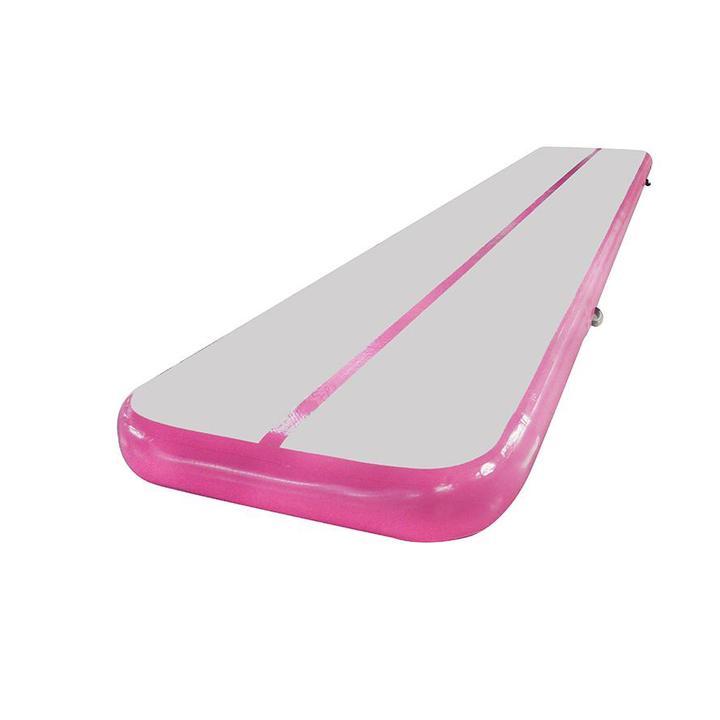 Tips for choosing the perfect air tumble track
Safety is the biggest concern for sportspersons who are into gymnastics and martial arts. Hence, air tumble tracks are a gymnast's best friend. A good quality air tumble track such as one from tumblemat guarantees endurance and safety when put to the test time and time again.
Air tumble tracks are the perfect tool for perfecting moves in karate, kickboxing, cheerleading, etc. These mats are inflatable and come in a variety of lengths to accommodate the space you have available. So, read the article below if you are not sure about how to buy a high-quality air tumble mat.
Key considerations for a good air tumble track
The right size for you
Inflatable air tumble tracks are usually 3 to 3.5 feet wide and have a thickness of 4 to 8 inches. Nevertheless, there are many options when it comes to length. A tumble track can range from 1.5 feet to 39 feet in length.
One must measure the area available for gymnastics before deciding which is the right tumble track for you? You must consider the purpose of the mat since activities such as martial arts or yoga will require only 4 to 5 feet to practice and hone your skills. 
Other sporting activities such as long jumps, gymnastics, or cheerleading will require a much longer and thicker air tumble track since a sportsperson will need to practice several skills in succession. Moreover, it is always better to go in for a longer mat for the sake of safety.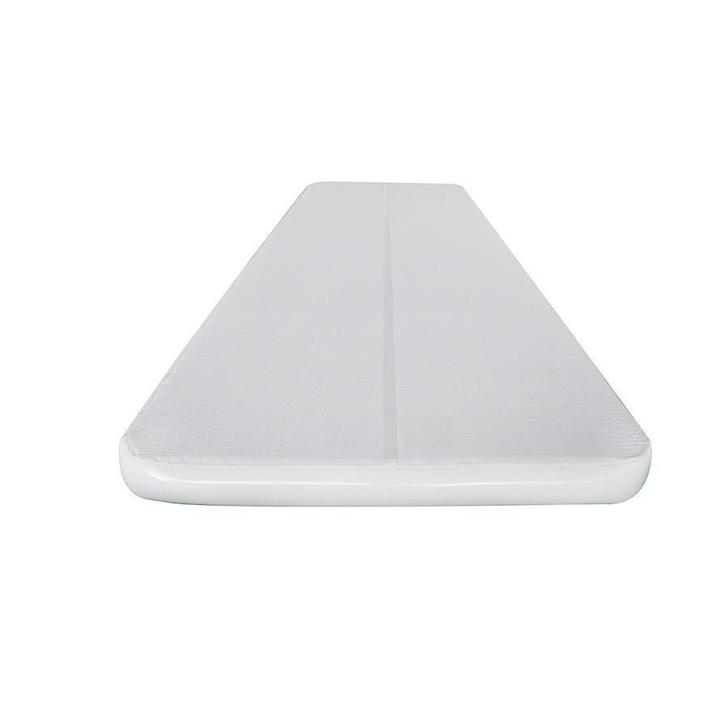 No compromise on material
The only purpose of an air tumble track is to provide a safety cushion during complex aerial maneuvers. The inflated mats must protect the body under any condition. Hence, they need to be made of top quality materials.
Air tumble tracks are available in a variety of materials such as:
PVC/tarpaulin- PVC is usually used on the outer surface of tumble tracks due to its durability and strength. The topside of the mat is made of softer fabric to prevent the skin from scrapes and abrasions.
Double-wall/ drop stitch- The technology has been around for ages and makes use of thousands of polyester threads that connect two pieces of polyester. The threads enable the mat to fill up and withstand high pressure without bulging.
Rail tape- The tape is made of PVC and is used to secure and strengthen the seams and valves around the borders of the mat.
Essential features
You may be able to carry and position a small inflated tumble track, but placing a 39 feet track is an entirely different situation. Hence, carry handles are a must on both sides of your air tumble track since they allow you to position your mat effortlessly. Choose a mat with rubber-coated handles or finger grips since they provide a better grip.
Other key features include dual valves to control air pressure, and UV coating to protect the mat against sun damage. Orientation markings such as a thick center line are essential to keep yourself centered while performing gymnastics.
Air tumble mats are available in various price ranges please visit www.tumblemat.com , but one must consider the quality of the mat over the price tag since safety comes first. So, chose wisely and excel in your sport!