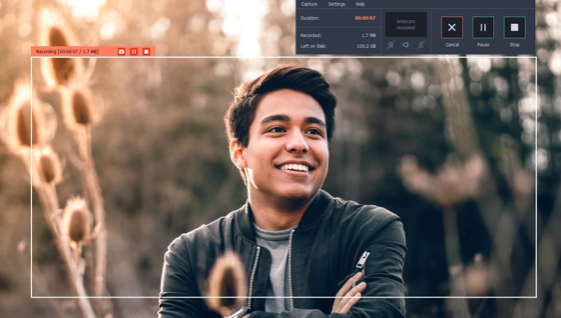 The number of people that use Amazon Prime's Instant Video section is constantly growing. This video streaming platform is gaining a lot of popularity, mainly as it takes advantage of the natural need people have to move towards the internet, away from regular cable TV. Similarly to Hulu and Netflix, Amazon Prime subscribers can now view hundreds of great movies and TV shows. However, this does not mean it is possible without internet access. Also, if you want to view the movie again at a later date as you travel, it is practically impossible without a very good mobile internet data plan.
Fortunately, people can still learn how to save Amazon Prime video on PC. The best option available right now is to use Movavi Screen Recorder, a software program that does go off-radar since it is relatively new on the market. At the same time, it is much cheaper than alternatives so people can be tempted to believe quality would be low. This is completely incorrect.
Why Movavi Screen Recorder?
Movavi Screen Recorder is not actually the first type of program you think about when you want to download Amazon Prime Instant Video content. This is practically a recorder. After you open the program, you select a part of the screen that you want to record. Then, as you watch the content on your screen, everything is recorded. Once the recording is done, you can perform edits like adding watermarks or cutting unwanted parts. The last thing you have to do is to save the video in the format that is best for personal future use. For instance, you can save the instant video in a format that has optimal playback settings for tablet use.
The huge advantage of using Movavi Screen Recorder is that everything is really simple and fast. You do not need to pay a lot of money as with other programs on the market and you will end up with great video content that you can then play back again whenever you want to. Everything is highly convenient so just consider the free trial option and see if what is included is suitable for you.